HTC One M9 Setup Guide: 5 Steps to Get Started
Now that the brand new HTC One M9 smartphone is readily available in the United States from most major carriers, and hit shelves on April 10th, buyers are liking getting the new phone and have lots of questions. Your new phone will run great right out of the box and plenty of neat new features, but below are five additional steps to help owners get started.
In just 10 or so minutes, this guide will get your new smartphone prepared for the future with better security, backup options, improved battery life, customization, and more.
Read: HTC One M9 Review
HTC's brand new One M9 smartphone runs the latest Android 5.0.2 Lollipop, but has an all-new HTC Sense 7 user interface with lots of new stuff. Any regular HTC owner will feel right at home, and the steps below will help beginners or even advanced users get the most of their new smartphone.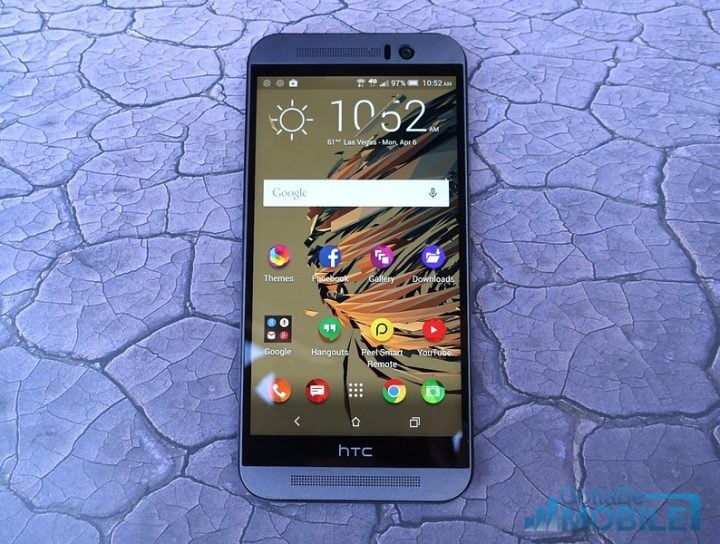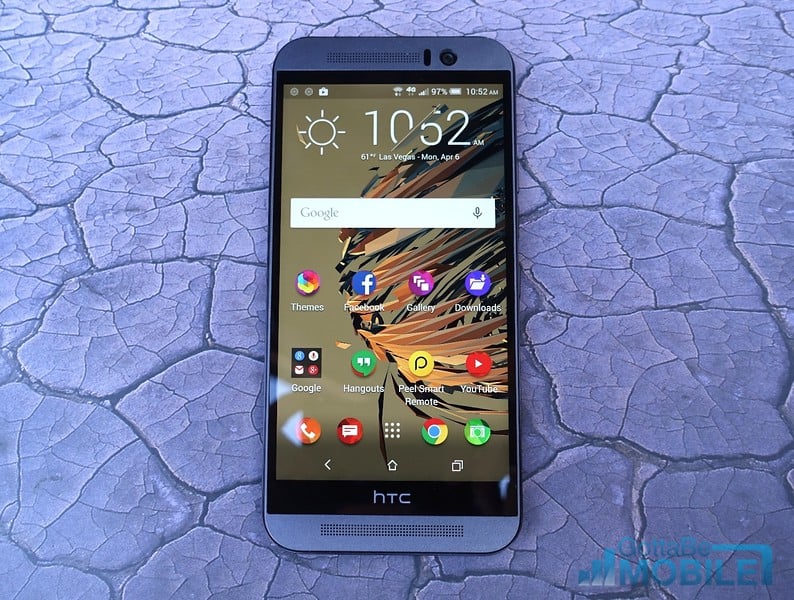 On March 1st HTC announced the new One M9 with an improved camera, new two-tone aluminum design, some improvements to HTC Sense UI with a new theme engine, and much more. It looks nearly the same as last years model, but is an entirely different smartphone under the hood.
If you haven't picked one up yet we'd suggest checking out the review linked to above, then read on for a few tips to getting started. Once you turn the M9 on for the first time you'll go through a few initial steps. Whether that be on the phone, or a tailored experience by the carrier such as T-Mobile. Sign into your usual Gmail account, and then do everything else below to be all set for the future.
Better Security
One option that's been available on Android smartphones for years, yet many owners don't take advantage of, is a passcode or security pattern on the lockscreen. With smartphones having so much information, banking accounts, and email access these days, security is extremely important and your device should be secured.
Once you finish the initial few setup steps when you turn it on, heading into settings to quickly add a password is highly suggested. It takes about 30 seconds to set up a passcode or pattern lock, and your device will be protected from prying eyes or in case of loss or theft.
Simply slide down the notification bar from the top of the display and tap the round gear-shaped settings icon near the top right. Scroll down to security, then select screen lock at the top and use the option of your choice.
Settings > Security > Screen Lock > and select Pattern, PIN, or even Face Unlock
It is recommended that most users at least have an option for a pin or pattern, as security is extremely important these days. Once you set a lockscreen security measure additional options appear, like choosing how long before the device locks after use. I have it set for 3 minutes so I'm not constantly typing in a code all day long, but to each his own. Running on Android 5.0 also means you can take advantage of smart lock, where it won't need a pin or security measure if you're near a trusted device. Something like a smartwatch, Android Auto device, or even at your home once you set up the smart lock features.
Backup & Restore
The HTC One M9 comes with Uh-Oh protection from the manufacturer. Which offers you a free replacement from an array of uh-oh moments. If that does happen, you'll want to make sure the device has been backed up to Google. It does this automatically, but make sure it's enabled. Google's backup options will be brought up during setup, which we'd recommend most users agree to, but you can always control more backup & sync options in settings later.
Settings > Backup & reset > Back up my data
Using the same steps as mentioned above you'll want to head into settings and scroll down to backup & reset. Here is where you can turn on/off Google's backup solution. It isn't an all-in-one solution, but will backup (and restore on a new device) your WiFi passwords, app data (and game saves) wallpapers, and other settings. This is extremely convenient.
Users can also check or uncheck the restore option where Google will automatically restore any available settings or data from an app being reinstalled.
Also, while were here you'll want to backup your photos so even if you lose or break your One M9, you'll always have your photos from that impressive new 20.7 megapixel camera.
Read: How to Automatically Backup Photos on Android
Whether you use a cloud storage option like Dropbox or Google Drive, or just prefer to let Google+ Photo's (on all Android phones) do it for you, the link above explains multiple easy ways to automatically save and backup full resolution copies of all your photos.
Android Device Manager
Just like Find My iPhone, Google has something called the Android Device Manager you can use to find or erase a lost smartphone. There's almost no setup once you download the app from the Google Play Store, then just let Android's device manager find your lost phone if you ever need to. That said, you'll need to have it first, before the unfortunate event of loss or theft does happen.
Users can lock it, wipe out a smartphone to erase data from theft, or even make your phone ring if it's lost somewhere in your house, all using the Android Device Manager site from a PC, another phone, or your HTC Nexus 9 tablet. It's a powerful tool, so have it ready in case you need it.
Set Mobile Data Limits
Another thing many owners never do, but could save you money, is set mobile data limits. Whether you have a 2GB data plan with AT&T or Verizon, or are on a family plan with T-Mobile sharing 10GB of data across multiple devices, it's always smart to set limits. This way users can't go over, and end up with a huge smartphone bill at the end of the month.
Settings > More (under Wireless & Networks) > Data usage > and set to the amount of data your carrier plan offers.
This will ensure that once you reach your data limit (or get close) you'll be notified not to keep streaming 1080p YouTube clips or watching Netflix, as you may incur charges. This would be a good time to switch to the WiFi at home to save data, and not get overage charges. Or simply tone back on your usage until the month starts over.
Improve Battery Life
One of the biggest impacts to battery life besides the display being on full brightness and having too many apps syncing 24/7 is Google location services. Whether your phone is always tracking you location to deliver weather updates, location for Facebook Messenger, or you use Google Now or Google Maps for directions or navigation, this is a big drain on battery life. In Android 4.4 KitKat Google added a new location option which allows for more control here, and the battery saving option is your best route. You can manage what uses location services, like the GPS chipset inside your phone, and I prefer the battery saver mode until I actually need to use GPS for directions.
Settings > Location > Mode > Battery Saving
Battery saving mode turns off GPS, so turn by turn navigation may not be as accurate or need to be re-enabled, but for those who rarely use navigation, Battery saving mode is your best bet. This uses WiFi and your cellular network for location services, rather than the phone draining your battery with GPS.
Users can also head into settings > display > and lower the brightness to 30% or so, rather than automatic, which can also improve battery life and extend the phone usage into the next day without a charge. Then of course turning off location data inside apps like Facebook, changing how often Twitter or other social sites sync or check for notifications, or anything else that wakes up your phone to use data. Manage all of these to your own personal preference, to get the most battery life.
Thankfully the M9 has Quick Charge 2.0 technology, so just 30 minutes on the charger when it's almost dead will get you nearly to 50%. Enough to last you the rest of the day. Battery life isn't too much of a concern with the One M9, but every little bit helps.
Finishing Up
From here users will want to set up a host of services and options that will improve your smartphone. Google Now is an excellent option, and customizing HTC Blinkfeed for news and social status updates right from your homescreen is a nice option as well. Although personally, I disable Blinkfeed.
Read: 6 Things to Do With Your New HTC One M9
Once you've got all of this down you'll want to thumb through the settings, features, options, and get familiar with your device. Try out the impressive new theme tool, and more. Don't forget to pickup the some cases or official accessories for your new smartphone. And if you're the proud owner of an original HTC One, here's a vs to see if the new M9 is worth upgrading to.