HTC One M9 Teasers Arrive Ahead of Release
We're less than two weeks away from the official HTC One M9 launch date and reveal as the company is set to take the stage on March 1st and announce its latest smartphone. Lately more rumors have surfaced about the display, the name, and possibly the release date, and now HTC is teasing "something HUGE" is coming.
The brand new HTC One M9 has been surfacing more and more over the past few weeks, and all those rumors will be put to rest come March 1st. After multiple rumors suggesting all the HTC One M9 leaks we've seen thus far have been fakes in an attempt to hide the final product, last month a new photo emerged showing what could be the true and final design of HTC's next flagship phone, or two. And now we're about to see what they are.
Read: HTC One M9 Rumor Roundup: What We Know So Far
As we all know, March 1st is the date in which HTC will take the stage and formally announce and reveal the new HTC One M9. We've seen and heard countless leaks already, and after more photos and concept images emerged, the name was somewhat confirmed by leaksters and buyers are getting anxious. And now, HTC is joining in by teasing the device on Twitter.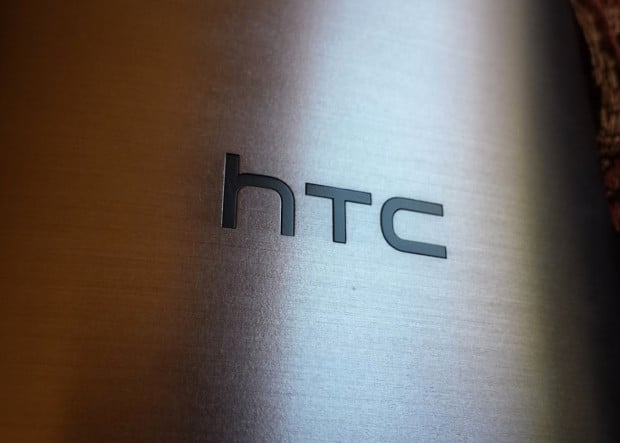 Earlier this week the official UK Twitter page accidentally outed what could be the name for the new HTC One M9, which has been going by the codename HTC Hima. All the leaks and rumors have been calling it the HTC One M9, but they simply referred to it as the "New HTC One" in an official post on Twitter.
Name aside, the new smartphone is coming soon, and now the regular HTC Twitter account is joining in on the fun as buyers await its arrival.
Something HUGE is coming from HTC. Imagine [number][big thing] in space. And then [math term] that by [number]. #Madlib

— HTC USA (@HTCUSA) February 19, 2015
The post on Twitter doesn't reveal much and is a little cryptic, but is basically teasing HTC buyers and fans that something HUGE is coming from HTC. For now all we know is they'll be announcing the new phone on March 1st, but they could release it the same day too.
To add even more to the mystery, this week a new leak surfaced suggesting HTC will have two phones to announce on March 1st. The new HTC One (M9), as well as a bigger HTC One Max similar to the device released in 2013. This could be what they're referring to when they say "Huge" but at this point it's really anyone's guess. That being said, here's what we know about at least the main star of the show, the HTC One M9.
HTC One M9 Specs (Rumored)
5-inch 1920 x 108p HD screen (edge-to-edge glass front)
2.3 GHz 8-core Snapdragon 810 processor (64-bit)
3GB of RAM
32GB of internal storage and a micro-SD slot for expansion
20 MP rear facing camera and 4 Ultrapixel front shooter (possibly 12 MP front)
Android 5.0.1 Lollipop and HTC Sense UI 7.0
Dual HTC Boomsound Speakers with Dolby 5.1 Audio Technology
2,880 or 3,000 mAh battery
more
Again these are only rumors for now, but ones we've seen and heard countless times. At this point any rumor that surfaces over the next week or so will likely be singing a tune we've already heard before, but the moment new details come to light we'll be sure to update.
All said and done, the wait won't be much longer as HTC has already confirmed they'll be revealing the new HTC One M9 smartphone come March 1st in Spain. Stay tuned just a little longer, and we'll know everything soon enough.

This article may contain affiliate links. Click here for more details.