HTC One M9 Update Improves Camera & Battery Life
This week a brand new update started rolling out to the popular HTC One M9 smartphone aimed at improving a few key aspects of the phone that have received the most criticism. Those being the camera, battery life, and general device performance.
Back in March HTC announced the One M9 aimed at replacing the HTC One M8 before it, and the smartphone hit carrier shelves in the United States in early April. It hasn't been as popular as expected due to being nearly the same as the model before it, but owners will want to read on about the latest software upgrade.
Read: HTC One M10 Rumored to Get Complete Redesign
Since being released the phone has already received at least one software update aimed at improving the camera, but this week another is coming to all variants with the hopes of fixing an array of issues. Read on for the full changelog, and what to expect from the HTC One M9 update arriving this week.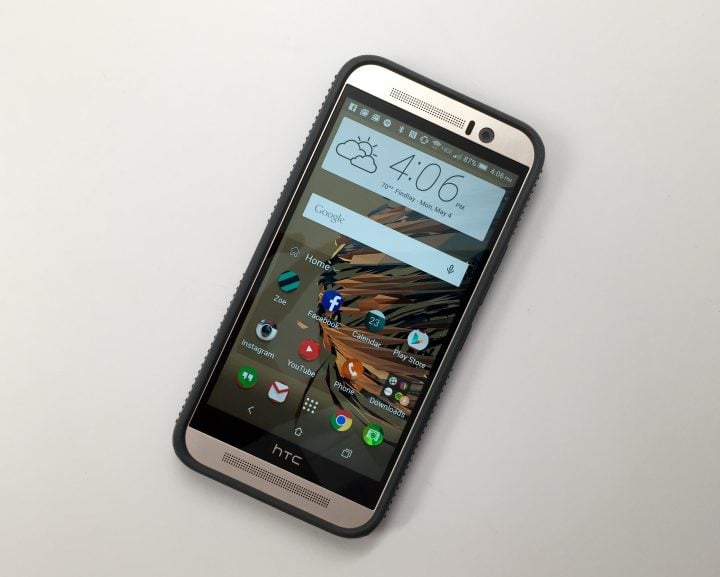 Those with an HTC One M9 in the United States from one of the major carriers offering the phone, this update isn't arriving for you just yet. We're expecting carriers in the United States to deliver Android 5.1 Lollipop for the One M9 soon, along with some of these changes, but so far no announcements have been made.
That said, here's what is coming this week. According to multiple reports the HTC One M9 in Europe, the Middle East, and Africa should see an update to software version 1.40.401.5 with loads of fixes and improvements.
Read: 39 HTC One M9 Tips & Tricks
As we said above, this update is addressing some of the biggest complaints of the HTC One M9. According to AnandTech this software upgrade should fix the camera, increase performance, give the smartphone better battery life, and introduce a new heat management system that should keep the device cooler while using it with heavy tasks, graphic intensive games, or while charging. Here's the full HTC One M9 update changelog.
Camera
Greater auto-exposure balance to improve overexposure, so images look less washed out
Reduction of noise and blur in low light, so images are clearer and detail is more apparent
Reduction of yellow/green hue to photos taken in extreme lighting conditions, so colors appear truer to their actual hue
 Battery Life
Reduced power consumption by YouTube and Facebook, so you can stay on these sites longer or know that your battery will last longer if your site use doesn't change
 Heat Management
Smart charging thermal improvement, which means your phone will stay cooler when it's being charged
As shown above, the camera is the main focus here. Everything from color balancing, auto-exposure controls and improvements, reduction in noise and improved low-light performance and more. Then we're seeing some efficiency tweaks with popular apps like YouTube and Facebook, somehow, to improve battery life.
All of this should make the HTC One M9 take better photos, run both smoother and cooler, and improve battery life all at the same time. This sounds like an all around big update that should solve multiple problems for owners, and now all we need is an update regarding when this software is coming to the HTC One M9 in the United States.
At the end of the day this is still just a maintenance update, meaning users will still be on Android 5.0.2 Lollipop, not the latest Android 5.1 Lollipop released last month. Another update is likely coming soon with more features and the latest version of Android.

As an Amazon Associate I earn from qualifying purchases.