HTC One M9 vs HTC One M8: What We Know So Far
The brand new HTC One M9 has been surfacing more and more over the past few weeks, and now it's no secret that the company plans to announce its new smartphone on March 1st at the annual Mobile World Congress show. With new details here and some leaked images, here we compare the new HTC One M9 (Hima) with last years popular HTC One M8.
According to the leaked photos we've seen thus far, the new HTC One M9 will look extremely similar to the model released last year, but will feature some major improvements that will make it a worthy upgrade for buyers.
Read: 5 Reasons to Wait for the HTC One M9
And while we've already detailed 5 reasons to wait for the HTC One M9, below we'll take a look at just how similar yet different the new One M9 is from the HTC One M8 released last year, and breakdown the differences for those considering waiting, or contemplating making the switch once it's available.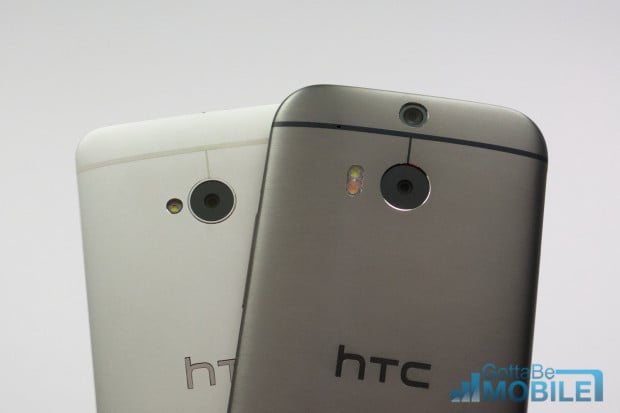 In 2014, the HTC One M8 was rumored for months and leaked countless times in the flesh before being revealed, so there was no surprises when it was released at the end of March. We heard HTC had plans to keep the new HTC One M9 under wraps, but that isn't working out so well.
We've already seen leaks of the specs as well as some potential confirmations of those, images surfaced yesterday, and Bloomberg has already heard a few small details about the device and are sharing them with the public. Below is everything we know so far based on rumors, and how they compare to the original.
Display
Last year the HTC One M8 came equipped with a 5-inch screen and offered a full 1080p HD display. However, this year they're reportedly increasing that to a 5.5-inch 2560 x 1440 Quad-HD display. A screen that will battle the LG G4, Galaxy S6, and the iPhone 6 Plus.
HTC has always offered some of the best and most stunning displays on their devices, and that will likely hold true with the new One M9 when it arrives. They have great colors, and put in extra effort to have great viewing angles, crisp text, and an easy to view display even while outdoors.
Of course the biggest thing here will be the increase to 5.5-inches, which they'll need to trim down on some of the bezels to keep the device pocketable, while also managing to increase the resolution to an eye-popping 2k resolution. The new HTC One M9 will have the best screen of any HTC device to date, much higher than that of the HTC One M8 last year, but with higher resolutions also comes a decrease in battery life. Which we'll talk more about below.
All said and done, the screen will be bigger and of a higher resolution than last years HTC One M8. This is something many buyers will like, while others won't want to jump to such a large size.
Specs
When the HTC One M8 was announced and released in March of 2014 it had some of the best specs and features of any device. Well, all except for the camera. And while specs aren't everything, buyers like to know what's available and if the newest device is worth the upgrade. Here's the raw numbers for those interested.
HTC One M9 Specs (Rumored)
5.5-inch 2560 x 1440 Quad-HD screen
2.3 GHz 8-core Snapdragon 810 processor (64-bit)
3GB of RAM
32GB of internal storage and a micro-SD slot for expansion
20 MP rear facing camera and 4 Ultrapixel front shooter
Android 5.0.1 Lollipop and HTC Sense UI 7.0
Dual HTC Boomsound Speakers with Dolby 5.1 Audio Technology
2,880 or 3,000 mAh battery
more
HTC One M8 Specs
5-inch 1920 x 1080p HD display
2.3 GHz Quad-core Snapdragon 801 with 2GB RAM
32GB internal storage (Micro-SD expansion support)
4 Ultrapixel camera (new second Duo Camera) and 5MP front, dual flash
Android 4.4.2 KitKat with Sense 6
Front facing speakers, infrared port for remote
Brushed aluminum design
2,600 mAh battery
As you can see the device will have the same 2.3 GHz processor, but this year be doubled with 8 cores and 3GB of RAM, at least according to rumors. They've increased the storage, made the screen bigger and better, and most importantly, made improvements to the battery and camera. Both of which are mentioned below.
Camera
The new HTC One M9 will focus heavily on photography, and that's on both the front and the back. Last year the HTC One M8 had two cameras around back, but they weren't that great. The Duo camera had neat focus effects, but the primary 4 Ultrapixel camera wasn't up to par with the 8 megapixel iPhone 6, or the 16 megapixel Galaxy S5 or Note 4 alternatives. This won't be an issue in 2015 with the One M9.
This year though, HTC has reportedly introduced a new 20 megapixel rear camera with a dual-LED flash, and moved that quality 4 Ultrapixel camera to the front for selfies. That along with all the HTC Eye software they released this year, means a great camera experience. This new phone should take excellent photos from both the front and the back. The image above shows the redesigned back of the phone to support the new bigger camera.
Read: HTC One M8 Review
Our review of the new One M8 came out extremely positive, aside from one fatal flaw, which of course was the camera. Everything else was top-notch, and the only downside to the phone will be fixed in 2015 with the new HTC One M9. Making it an instant buy for millions.
Software
On the software side of things you'll have differences when the HTC One M9 finally arrives, but eventually the HTC One M8 will get updates with all the same software and features. And while some may be specific to the HTC One M9 due to hardare, the HTC One M8 won't be much different. This means that software isn't much of an issue, but the details still need to be mentioned.
It appears that the HTC One M9 will launch with Android 5.0 Lollipop, which was announced and released in October. It should be on the latest Android 5.0.1 or Android 5.0.2, but be skinned with a revamped and improved HTC Sense 7.0 user interface. The HTC One M8 getting 5.0 now is still on Sense 6, so those who buy the new HTC One M9 will have the latest software from HTC.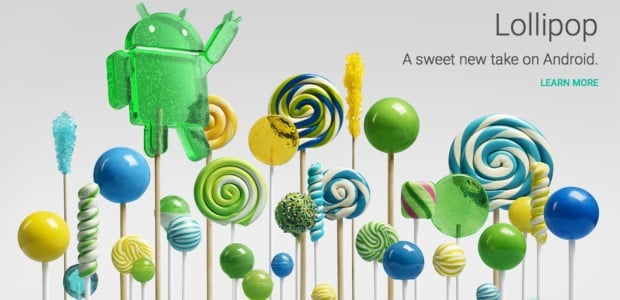 We can expect updates to quickly arrive for the original HTC One M8, but not before users with the new HTC One M9 enjoy everything it has to offer once it's finally released to the public.
Release Date
In 2014 the HTC One M8 arrived on March 27th, but it didn't come to the United States for at least 3-4 weeks except for an exclusive day-one launch with Verizon Wireless. That said, it arrived for all major carriers, and was a popular smartphone aimed at top devices in its category.
Sadly we don't have any exact release date details or rumors just get regarding the new HTC One M9, but with the announcement set for March 1st HTC could surprise everyone and release it the same day again, or release it within 2-3 weeks across all major carriers. That seems to be the best approach, one we've seen from Apple, and a release timeline that many wish Android manufacturers would match.
Prospective buyers can look forward to a 32GB HTC One M9 in three or so different color options being available from their carrier of choice, and once we have more details or confirmations we'll be sure to update. This smartphone should arrive ahead of the Samsung Galaxy S6, and we'll keep an eye out for more information.

As an Amazon Associate I earn from qualifying purchases.