HTC One M9 vs Nexus 5: Worth the Upgrade?
Now that the all new HTC One M9 and readily available from most US carriers starting today, buyers are starting to weight their options and decide if it's worth buying, or keeping their current device for another year. Those looking to buy a new smartphone may be considering lots of options, and here we'll compare it to Google's own Nexus 5.
The Google Nexus 5, made by LG, has been available since November of 2013 and is starting to show its age. It's still an excellent smartphone and runs the latest Android 5.1 Lollipop, but is the HTC One M9 good enough to warrant an upgrade? Read on to find out.
Read: HTC One M9 Review
The new HTC One M9 is available today in the United States and will have to compete with older devices, as well as the Galaxy S6 that is also being released today. It has a lot to offer, but a lot of competition. If you're looking to upgrade, here's how it compares to the Nexus 5 that's now over a year and a half old.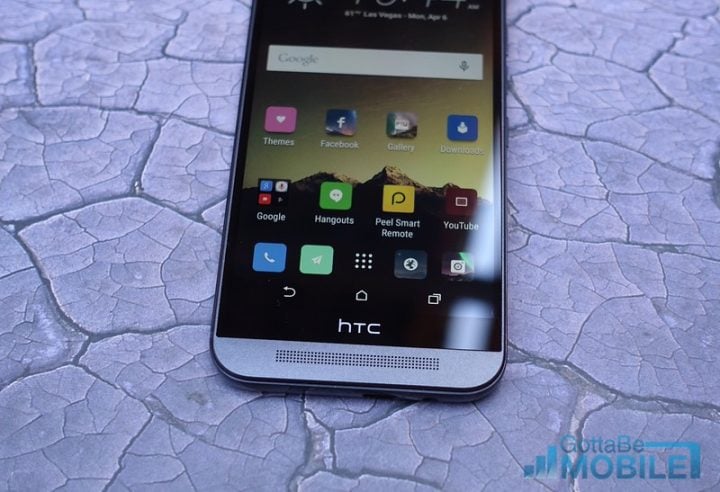 Leading up to the release we saw a lot of reports and rumors that a new HTC One M9 was coming with a radical new design, but that never happened. It's extremely similar to the One M8 last year, but does have a lot of new features and hardware improvements. If you didn't get the One M8 in 2014 because it wasn't good enough to replace the Nexus 5, the HTC One M9 may have just enough to get you over the hump.
Design
Starting off with the most obvious difference, is the design, then we'll move into all the other key differences for those looking to upgrade. The biggest difference the HTC One M9 will have from almost every other Android device, and the Nexus 5, will be the impressive and stunning brushed aluminum design. The M9 is even better than last year, more matte, and has a two-tone color option as well.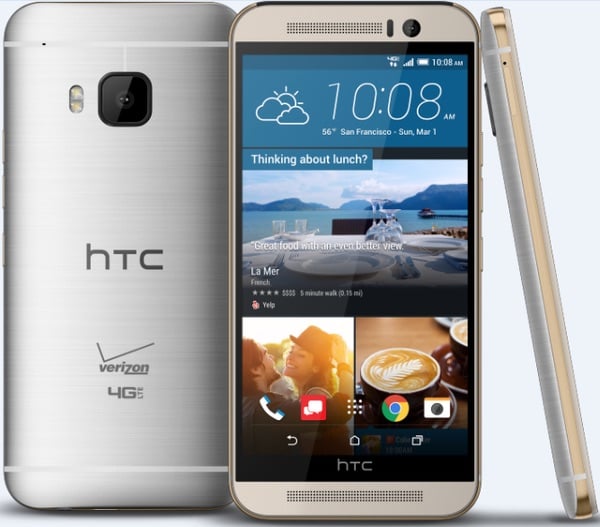 The brushed aluminum Gunmetal finish is beautiful to look at, and feels excellent in your hands. Then the silver and gold is nice too. The edges are rounded more and it's easier to hold, and the metal has a new matte finish that is more durable, less likely to scratch, and doesn't show all your fingerprints.
Now as we all know, the Nexus 5 is completely made from plastic. From the shiny plastic sides to the soft-touch matte design on the rear. You won't find any metal here, but it does feature nice ceramic power and volume up/down buttons for added polish and luxury. It is decent, but the HTC One M9 is obviously a more premium device, but that's reflected in the $649 price tag.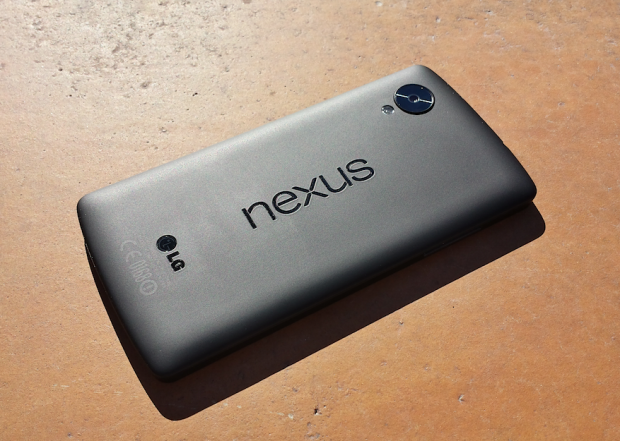 Overall the design on both phones is excellent. The Nexus 5 while not feeling as premium, still feels like a solid device you'd expect to pay more for than it actually costs. That being said, nothing holds a candle to the HTC One M9, just nothing. Well, maybe the new Galaxy S6. HTC always has excellent build quality and a certain level of perfection to its phones, and the M9 is no different.
The final design feature we need to mention, because it's a big feature, is the front facing speakers. The HTC One had some of the best around, and the new HTC One M9 sounds even better. The Boomsound front facing speakers are crisp, loud and clear, and have good bass for a phone. Compare that to the single downward facing speaker on the bottom of the Nexus 5, by the USB charging port, and there's no comparison. The speaker is one of the weakest links of the Nexus 5. You'll love and instantly notice a massive difference if you get the M9.
Display
Sadly the HTC One M9 didn't get a bigger screen or higher resolution over last years, so it still sits nearly in the same league as the Nexus 5. They both have 5-inch 1920 x 1080p HD screens. That said, the HTC One M9 has an SLCD3 screen that is crisp, clear, and has extremely vivid colors. The Nexus 5 is a little on the warm side, washed out, and doesn't have nearly as good of viewing angles.
The technology inside the screen itself on the One M9 is better. It has better colors, contacts, blacks, and is likely more power efficient for better battery life. If you want a bigger screen than your Nexus 5 you may want to consider the Galaxy S6, the Nexus 6, or even the DROID Turbo.
Specs
The specs and hardware inside these phones are some of the biggest differences, aside from the design. Since they are both extremely powerful, this isn't too big of a concern, but the One M9 certainly has a lot more power under the hood, and in the camera department. Numbers aren't everything, but here's what you should know.
HTC One M9

5-inch 1920 x 1080p HD display
Snapdragon 810 processor (8-core) with 3GB of RAM
32GB internal storage (Micro-SD expansion support)
20.7 Megapixel rear and 4 Ultrapixel front camera setup
Android 5.0.2 with HTC Sense UI 7
Dual Front facing speakers, infrared port
Brushed Aluminum Design
2,840 mAh battery
more
Nexus 5
5-inch 1920 1080p HD display
2.3 GHz Quad-core Snapdragon 800 with 2GB RAM
16GB internal storage (32GB option, no expansion available)
8 Megapixel optical image stabilization camera, 1.2MP front
Stock Android 5.1 Lollipop
Plastic design
2,300 mAh battery
Wireless Charging
more
As you can see with nearly two years of age comes a big difference across the board. The HTC One M9 has an 8-core processor, 3GB of RAM, more storage and a micro-SD slot. Then of course both cameras will be leaps and bounds better. Even if the One M9 camera wasn't the best in our review, a recent update should make it even better. There's no denying the M9 is a big upgrade, and one that is worth considering.
Software
Both of these phones are running Google's new Android 5 Lollipop release, but the Nexus 5 is already on the latest Android 5.1 Lollipop that fixed many bugs in the initial release. HTC though, is running Android 5.0.2 Lollipop, and will likely see Android 5.1 or Android 5.1.1 in the next few months, or sometime this summer.
This all comes down to personal preference. Many buy a Nexus for stock and plain vanilla Android, and quick updates. Others have used HTC in the past and love Sense, and the One M9 has the latest Sense 7 user interface. It's the best Sense experience yet, has the Lollipop animations and new features, and a powerful new theme engine letting you control and change everything. From font, wallpapers, icons, colors of the pulldown bar and more. The One M9 finally delivered the customization to Sense many owners have been waiting for, and those coming from a Nexus 5 may enjoy the refreshing change of pace.
Camera
While we mentioned it above so won't get into it too much here, the camera itself is worth mentioning. If you've been dealing with a mediocre camera on the Nexus 5 for well over a year, and a terrible front camera, the HTC One M9 is certainly worth the upgrade. It takes you from an 8 megapixel rear camera to a 20.7 megapixel lens, and a 4 Ultrapixel front facing camera.
While the HTC One M9 camera may be one of its weakest links, it's still quite good, was recently updated to be even better, and will without a doubt be a better experience than the Nexus 5.
Price & Carriers
The last thing to consider is the price, and carriers. The Nexus 5 is no longer sold, but this is mainly aimed at those looking to upgrade, not buy one or the other. Then, Google's Nexus 5 was only available from the Google Play Store, and Sprint. It works on AT&T, T-Mobile, or Sprint, with Verizon having no support for the Nexus 5. If you want a Nexus on Verizon, look into the huge 5.96-inch Nexus 6.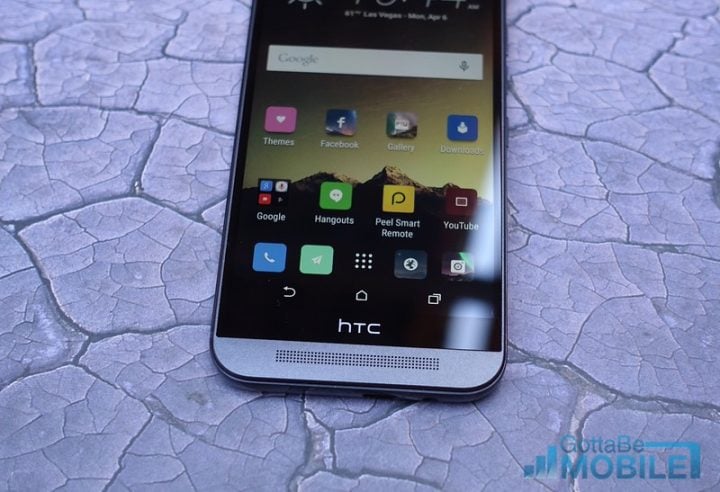 With the HTC One M9, you can get it from all major US carriers, with many different price options. Ranging from free with monthly payments on T-Mobile, to $199 with a new 2-year contract from AT&T or Verizon. Then of course most carriers offer payment plans to match T-Mobile ranging from $25-$28 per month for 12, 18, or 24 months. It all varies by carrier, and what you need.
Buying the HTC One M9 outright for $649 will be a tough move for those who paid $349 for the Nexus 5, but if you want the latest and greatest, it may be worth the money spent. All said and done, everyone has different needs, wants, and budget, so choose wisely and get what's best for you.