HTC One Max Android 4.4 KitKat Update Arrives for More Users
The HTC One Max Android 4.4 KitKat update has arrived today for more users in the United States, with Verizon owners getting the latest and greatest as of this afternoon.
An update to Android 4.4 KitKat for the HTC One Max initially arrived last month for users on Sprint, but sadly Verizon was left out of the loop. Last week HTC and Verizon confirmed the update was coming soon, and we can now confirm that as of today it's rolling out to users on Verizon Wireless. The 5.9-inch smartphone is getting the latest and greatest from Google and HTC.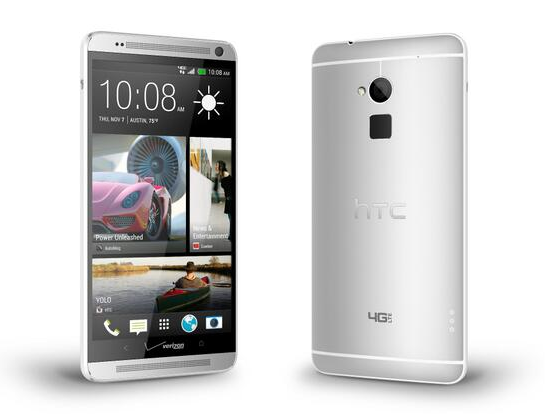 Late last week HTC product managers took to Twitter and confirmed Verizon had given approval for the software update, meaning it was only a matter of time until it actually arrived. They then took things further by promising it would start today, and just as expected it's now arriving for many.
We've received countless reports that the HTC One Max Android 4.4 KitKat update for Verizon Wireless is rolling out in stages, and it should be complete by the end of the week.
Read: HTC One Max vs Galaxy Note 3: 10 Key Differences
As usual, these updates go out in small staged rollouts to keep the transition smooth, and to catch any potential issues before a mass release. The same update has recently arrived for HTC One and One Mini owners, and now the large 5.9-inch HTC One Max is up next.
The HTC One Max already has HTC Sense UI 5.5, the interface over stock Android, so users shouldn't expect too many visual changes. That being said, Android 4.4 KitKat delivers a fullscreen immersive mode, new font, and a much improved experience from a performance standpoint.
Users can head into Settings > about phone > and check for updates to get the latest and greatest on the HTC One Max from Verizon Wireless. With this update out of the way, the last remaining key updates to Android 4.4 KitKat on Verizon are the Galaxy S4 and LG G2. Stay tuned for more details.