HTC One Max Android 4.4 KitKat Update Details Confirmed
The HTC One Max Android 4.4 KitKat update in the United States will be arriving for more owners of the large smartphone soon, with new reports confirming Verizon is up next.
The update to Android 4.4 KitKat for the HTC One Max initially started back in February outside of the US, and we've since been waiting for more details regarding a US release date. At the end of March Sprint issued the update for its owners, and now today HTC confirmed Verizon Wireless is up next.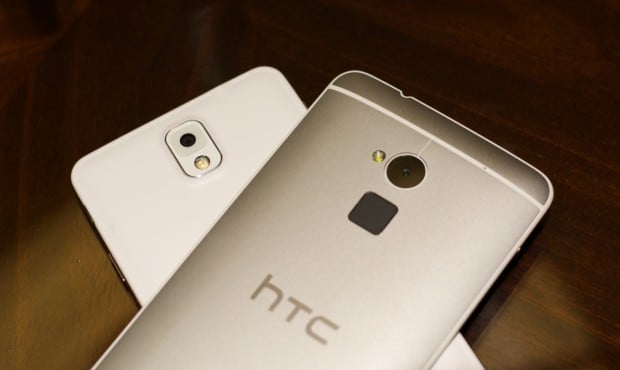 Following its older but smaller sibling footsteps, the HTC One Max will now be receiving the same software upgrade we've seen arrive for the original HTC One throughout the United States, and around the globe. Users can expect Android 4.4.2 KitKat and a new Sense UI 5.5 after the update.
Today HTC's Product Manager Mo Versi took to Twitter and announced the Verizon HTC One Max Android 4.4 KitKat update is confirmed, approved, and will start rolling out to all users as early as next week. In fact, Verizon will give the green light on Monday, April 7th, and users can expect it to arrive all week long.
Read: HTC One Max vs Galaxy Note 3: 10 Key Differences
For those enjoying the HTC One Max, this update to Android 4.4 KitKat will be a staged and slow gradual rollout. Meaning you may not receive it right away on Monday morning, but within the course of the week it should arrive for all owners. As usual you can head into Settings > About phone > and Check for updates to try and pull it down on Monday, or just wait for the notification to arrive.
Verizon has been busy lately with software updates, but it looks like the Galaxy S4 and LG G2 are still waiting for KitKat to arrive. HTC One Max owners will see it as soon as Monday of next week.

As an Amazon Associate I earn from qualifying purchases.