HTC One Max Android 4.4 KitKat Update Hits the U.S.
All of the attention as of late has been on the all new HTC One (M8) smartphone released earlier this week, but that isn't the only device getting some attention from HTC.
The impressive and large 5.9-inch smartphone released last year is about to get an update. The HTC One Max Android 4.4.2 KitKat update has finally arrived in the United States, after first receiving the update last month in other regions around the globe. To be specific those on Sprint with the HTC One Max can expect Android 4.4 KitKat to arrive momentarily.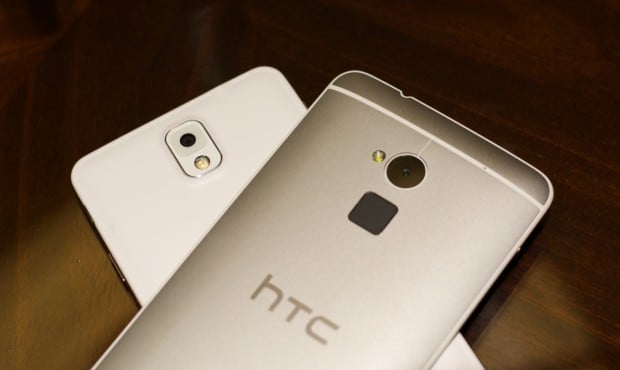 HTC has been rather busy pushing Android 4.4 KitKat out to the original HTC One, and just yesterday the One Mini received the same treat. Now the biggest of them all is up next. Users will be receiving Android 4.4.2 KitKat and the newly improved HTC Sense UI 5.5 software.
This isn't Sense UI 6 that debuted with the new HTC One (M8) this week, but we can still expect that to arrive sometime this summer. In the meantime, this update has plenty of new features, performance increases, and bug fixes worth checking out.
Read: HTC One Max vs Galaxy Note 3: 10 Key Differences
All the goodies that arrived with Android 4.4.2 KitKat are present, but the One Max will also get a performance boost, improved cloud print, security enhancements, and new bluetooth profile controls and configurations. We're seeing initial Sprint owners already getting the update, according to AndroidPolice, and more details should arrive soon.
The HTC One Max Android 4.4 KitKat update on Sprint is apparently rolling out now, and you can head into settings > about phone > and check for updates yourself to get the latest and greatest. We've yet to hear any details regarding a Verizon HTC One Max update, but it should come at some point this summer as well.

As an Amazon Associate I earn from qualifying purchases.