HTC One Max Android 4.4.2 KitKat Update Begins
While HTC has been spending most of its time and focus on the popular HTC One, not to mention preparing for a global launch of its successor codenamed the HTC M8, they haven't forgot about older devices.
HTC's been busy updating the original One to Android 4.4 KitKat, which has just kicked off this past few weeks in the US, and now we have good news for the bigger brother. The mildly successful but massive 5.9-inch HTC One Max phablet is finally seeing the update to KitKat begin. Reports from Twitter confirm the HTC One Max is receiving Android 4.4 KitKat as of today.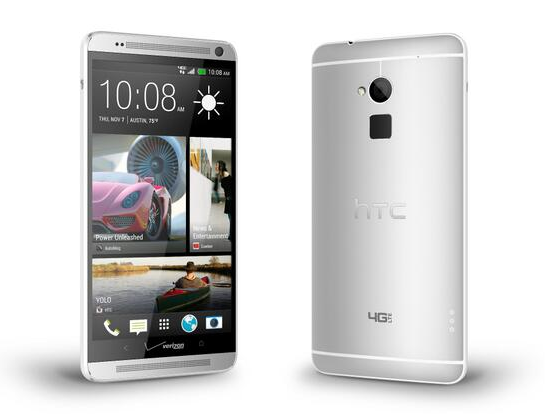 The HTC One Max was poised to be an awesome device to battle the likes of Samsung's Galaxy Note 2 and the new Note 3, but sadly it didn't receive as much attention as many had expected. It's large and heavy, but also an extremely well rounded and powerful device, and it's about to get even better.
Today HTC developer @LlabTooFer confirmed the Hong Kong One Max has already started getting the upgrade to Android 4.4.2 KitKat and Sense UI 5.5, and that means other regions including the US should be up next.
Read: HTC One Max vs Galaxy Note 3
Users in the US who picked up the device from Sprint should be happy to hear the update has started, and previous reports have led us to believe it should arrive for the US model before the end of February. With Sprint being the first carrier to release KitKat for the original One, the update shouldn't be far behind for the Max-sized brother.
The smartphone is also readily available from Verizon Wireless for $299, and while the HTC One Max launched with an updated Android 4.3 Jelly Bean, there's plenty of new goods users can expect with Android 4.4 KitKat. Verizon's also in the final stages of a KitKat release for the One, which means more news for the One Max should be coming for all US carriers shortly.

This article may contain affiliate links. Click here for more details.