HTC One Max (M8) Rumors Begin to Swirl
With the Samsung Galaxy Note 4 release date quickly approaching new rumors have started to swirl about a new HTC One Max to compete in the large screen arena. Last year following the original HTC One, the company eventually released a massive 5.9-inch HTC One Max phablet, and they may do the same in 2014.
Previous rumors suggested this device was being called the HTC One M8 Prime, but those eventually were shut down after multiple sources states the device was no longer in production. However, new images surfaced today suggesting the opposite, and show a brand new HTC One M8 Max is coming soon with a massive display and stunning specs.
Read: 7 HTC One Max Features You Need to Hear About
Smartphones with big screens are becoming more and more popular, even if the 5.9-inch HTC One Max from 2013 wasn't all that successful. However, HTC may have learned a few things from the previous Max release, and be preparing to offer another version again this year styled very similar to the popular HTC One M8 available today. Read on for more details.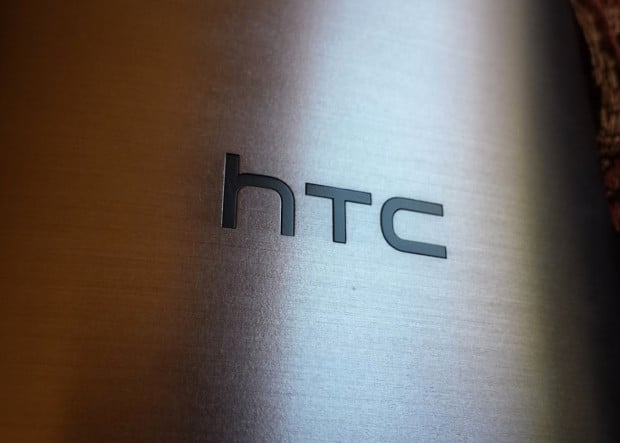 With the LG G3 offering a large and stunning 5.5-inch 2560 x 1440 Quad-HD display, and rumors suggesting at least two different versions of a 5.7-inch Galaxy Note 4 coming next month, HTC needs something to compete in that size category. Last year it was the HTC One Max with lower specs than the original and a fingerprint scanner, but sources suggest they won't be taking that route in 2014.
According to TKTechNews, who received an image (below) of the new HTC One M8 Max next to the original HTC One M8, the device is quite large but may not be 5.9-inches again. Instead it appears as if HTC wants to offer the same stunning unibody aluminum design and front facing speakers on a slightly larger device, but not a massive 5.9-inch phablet.
If the image and his sources are accurate, a new HTC One M8 Max is coming soon potentially with a 5.5-inch Quad-HD display and some serious horsepower under the hood.
The image above is reportedly a new HTC One M8 Max for 2014 that will feature the exact same design, styling, and aluminum shell as the current HTC One M8, only it will be much larger. The original is 5.0-inches, so we could be seeing a new Max with a 5.5-inch screen, or even the same 5.9-inch size from 2013.
However, this year the HTC One M8 Max will be an extremely powerful device. The rumors suggest a 2560 x 1440 Quad-HD display, and a newer faster 2.5 GHz Snapdragon 805 quad-core processor with 3GB of RAM, 32GB of storage, and the same Duo camera on the back.
That being said, the new HTC One Mini did away with the Duo Camera in favor of a single 13 megapixel shooter, so we may see the same thing here in 2014. Also, for those who didn't know, the HTC One Max from 2013 had a fingerprint scanner on back similar to what Samsung and Apple currently offers, but the odd placement and lack of integrated featured made it somewhat useless.
This image shows HTC has removed the fingerprint scanner, will keep the Duo camera setup, and offer a large and powerful phablet to try and battle Samsung.
Read: Samsung Galaxy Note 4 Rumors Coming Together
Currently the new Samsung Galaxy Note 4 is expected to be announced on September 3rd, and released later that month or in early October throughout the United States. With rumors just started to emerge regarding a new HTC phablet, a release is likely a few months out. That being said, expect more information to start surfacing regarding HTC's plans for a larger smartphone later this fall.

As an Amazon Associate I earn from qualifying purchases.