HTC One Max Now Available on Sprint for $149
Sprint and HTC today officially launched the all-new HTC One Max phablet. Coming in with a massive 5.9-inch display and front facing speakers, this smartphone is as big as it gets, and is finally available in stores and online.
If you loved the HTC One but wanted something bigger, or the 5.7-inch size or plastic housing on the Galaxy Note 3 wasn't what you want in a smartphone, the HTC One Max is surely the device for you. Announced last month and now finally reaching shelves for those in the US, Sprint has the new One Max available for only $149 with a new 2-year contract.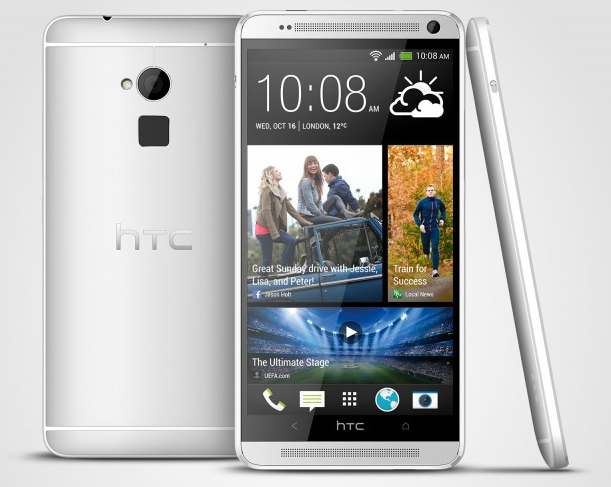 Being the big brother to the popular and original HTC One, the Max offers a very similar design being wrapped in a durable aluminum unibody shell, and comes with much of the same specs and features. Enjoying Android 4.3 Jelly Bean and Sense UI this 5.9-inch smartphone is no slouch. Powered by a quad-core Snapdragon 600 processor and 2GB of RAM it's essentially a giant HTC One with a few new tricks and features.
The biggest difference here is the inclusion of a fingerprint scanner on back, not to mention the size, and those aside the device is nearly the same. HTC has added options to customize each finger to launch a shortcut to specific apps, which is nice, and of course the fingerprint sensor brings additional security and unlock methods. We've talked about it plenty, and now it's finally available.
Read: 7 HTC One Max Features You'll Want to Use
Reports have confirmed the One Max will eventually be available from both AT&T and Verizon, but starting today Sprint is the only carrier in the US offering the gigantic smartphone. Sadly you'll pay $249 in stores as of today, but those who opt to purchase the device online will save $100, making the new phone only $149 with a new contract or extension.
If it fits in your pants or palms get one today from Sprint.

This article may contain affiliate links. Click here for more details.