HTC One Max Release Will be Limited
Earlier this week HTC finally announced its all-new One Max smartphone to take on the Samsung Galaxy Note 3 and other big screen smartphones. However, it will be hard to compete with the competition if you aren't even in the race. After learning both Verizon and Sprint would offer the new One Max, we all assumed other carriers would jump on board, both in the US and Canada.
Today we've learned that HTC has no plans to release the new flagship HTC One Max 5.9-inch phablet with a fingerprint scanner anywhere in Canada. According to comments from HTC found by Mobile Syrup, HTC feels that it has a good lineup in the region, and has no desire to launch its latest and greatest product there.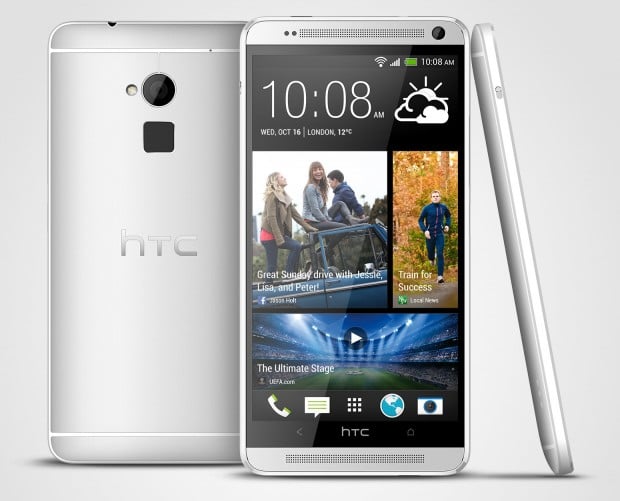 If you were planning to pick up this humungous smartphone in Canada from TELUS, Bell, or any others, this is bad news. HTC feels that what they offer Canadians is "sufficient" and won't be launching the Max in Canada. Here's the exact quote according to sources.
"HTC devices differ from country to country, we work closely with carrier partners in each region to determine what is best for their consumers. Every market is different and has specific needs and demands. We consider a number of factors such as, the HTC devices currently available, the competition etc. At this time the current HTC line up of devices is sufficient for the Canadian marketplace."
HTC has been calling this "One phone to rule them all" but it can't rule them all when it's not even launching anywhere in Canada. Not to mention we've heard zero reports of AT&T or T-Mobile here in the US offering it either. You can't compete with Samsung when you don't launch a product in many of these major markets. And Canada is a big one.
At the same time they could be trying to play their cards right, monitor the region, and eventually launch if there's enough interest. Not to mention the supply is able to keep up with demand. We've seen supply issues with the aluminum unibody for the One mini, and HTC could possibly face a similar issue and launch delays for the One Max.

As an Amazon Associate I earn from qualifying purchases.