HTC One Max Rumored to Take on iPhone 6 Plus
HTC may be planning to release another large smartphone to follow the successful launch of the HTC One M8. Last year the massive 5.9-inch HTC One Max wasn't very popular, but a new HTC One Max for 2014 is reportedly coming soon with the iPhone 6 Plus in its sights.
The HTC One M8 was released back in March, and has been a popular smartphone for much of 2014. However, just like last year, the company could be set to release a much bigger and improved model to compete with the Samsung Galaxy Note 4, and other large devices like the iPhone 6 Plus and incoming Nexus 6.
Read: iPhone 6 vs HTC One M8: What Buyers Need to Know
Over the past few weeks more reports and rumors have started to surface suggesting HTC has a new One M8 "Eye" smartphone coming soon with a 13 megapixel duo camera setup on the back, and that could end up being this new 5.5-inch flagship smartphone. Read on for all the details provided by MyDrivers.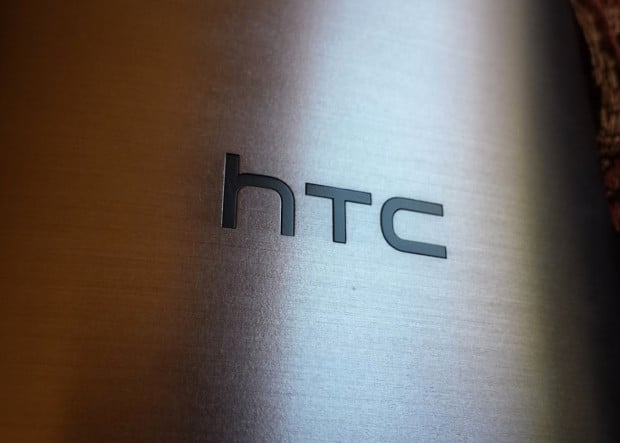 Back in May rumors started to swirl that an HTC One M8 Prime was in the works, one that would be a bigger and better version of the current flagship smartphone, but eventually those rumors were all put to rest. The device in question eventually turned into a dead end, and rumors have since stopped, until today.
According to MyDrivers the new HTC One M8 Max for 2014 is set to offer a smaller display than last year, but be slightly bigger and better than what's currently available from the HTC One M8. Essentially delivering a two-punch lineup similar to the Galaxy S5 and Note 4, or the iPhone 6 and iPhone 6 Plus.
This new HTC One Max (Prime) will reportedly have a 5.5-inch 2560 x 1440 Quad-HD display, similar to the LG G3, and be packed full of the latest mobile hardware. That being a 2.7 GHz quad-core Snapdragon 805 processor with 3GB of RAM, likely 32GB or more storage, an 18 megapixel camera around the back, and a large 3,000 mAh battery under the hood.
The GIF above is a render provided earlier this year by the once-popular @evleaks, suggesting a large smartphone with a huge camera was coming soon from HTC. He eventually said those rumors were wrong, and the device had been canceled. However, with these new details today the image above, along with that big camera, line up perfectly with the rumors we're now hearing again today.
We're hearing the phone will release with the latest Android 5.0 "L release" and run HTC's newest Sense 6.5 user interface. Initially rumors claimed this new phone would deliver a brand new build material we've yet to see on a smartphone. Building on the success of the unibody aluminum HTC One series. Those said it would have a combination of aluminum and liquid silicon. Offering a durable, elegant, yet lighter and better overall product.
Read: HTC One M8 Prime Leak Reveals All
In 2013 the HTC One Max was a large 5.9-inch all metal phone that was extremely big with the large screen, dual front facing speakers, and on-screen keys. Making it a massive and heavy phablet that didn't sell extremely well. It had a fingerprint scanner around back, and tons of top-tier specs, but wasn't the successful Galaxy Note competitor the company had hoped for.
If these latest rumors are accurate though, the new HTC One Max for 2014 will be better in every way, and offer some strong competition to the upcoming Galaxy Note 4, iPhone 6 Plus, and the impressive LG G3. We'll keep an eye out for more details, and report back once we learn more. If the phone is coming with Android L on board, expect a release sometime in November. The HTC One Max was released in October of 2013.

As an Amazon Associate I earn from qualifying purchases.