HTC One Price Slashed, But Here's Why You Should Wait
The original HTC One that made its debut back in 2013 just received a major price drop today. The company announced the impressive and award-winning smartphone will now be $100 less, starting at only $499 for the fully unlocked version.
While that may sound like a good deal for a phone that was originally $600, there's tons of reasons why you should pass on this deal, or at least wait a few weeks before making the jump. So why the discount? Well, in just over 10 days HTC will officially announce the "All New HTC One" for 2014, full of improvements and changes. In an attempt to clear out some more inventory the company issued a pretty nice discount on its flagship smartphone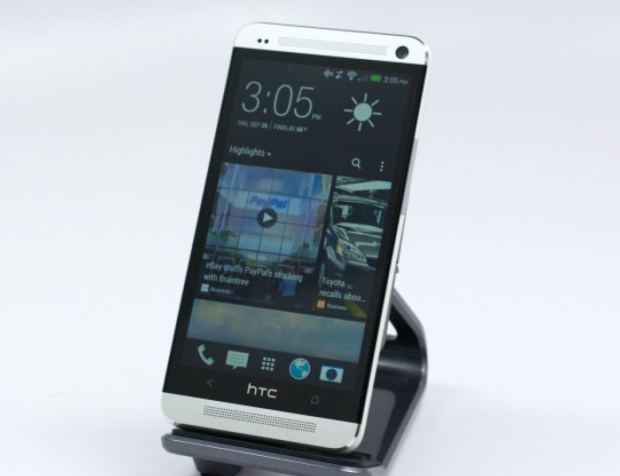 The unlocked HTC One works on AT&T and T-Mobile (for the most part) and since it isn't tied to a carrier received the update to Android 4.4 KitKat back in November. Over two months ahead of carriers versions here in the US. There's plenty of reasons to pickup the excellent phone, but not at this point in its life-cycle.
Come March 25th the new HTC One for this year will make its debut live on stage in New York City and London, and it has tons of features ready to take on the Galaxy S5 competition. Offering an extremely similar look and experience as the original, only better in every single way. And, it'll probably also be offered unlocked for a similar price come launch day.
Read: New HTC One (M8) Everything You Need to Know
The all new HTC One will have a bigger 5-inch 1080p HD display, a faster quad-core processor with 2GB of RAM, a brand new Duo camera on the rear for superior photography, 5 megapixel front camera for selfies, not to mention everything else that made the original One popular. Those being a stunning aluminum design, front facing speakers, and the Sense UI interface. The new model will also offer a bigger battery, 32GB storage, and finally a micro-SD slot for user expansion. Something the original HTC One was lacking.
At this point the phone has leaked enough times we know exactly what to expect, and if you're considering the original now it's on sale, we'd suggest waiting the few days until the new model gets announced.
March 25th is the announcement, and we're expecting a very early April release date on all major carriers in the US, and that includes Verizon Wireless. The all new HTC One will most likely be on shelves in less than a month, and even though the deal above is decent it's worth waiting to see what HTC has to offer. Not to mention we'll see plenty of carrier deals on the original as well.

As an Amazon Associate I earn from qualifying purchases.