HTC One Release Date Confirmed for U.S. By End of April
Today HTC announced the HTC One release date in the U.S. won't take place until sometime in April, despite "unprecedented demand" for the upcoming phone.
When HTC first introduced the HTC One, it gave the phone a late March release date, but now it will only reach the UK, Germany and Taiwan by the end of his month. The U.S. will have to wait until sometime before the end of April for HTC's new flagship phone.
Gotta Be Mobile reported yesterday that carriers and retailers in the U.S. expect the HTC One release to take place in early to mid-April, which the HTC statement confirms.
HTC doesn't admit to any parts shortage in its statement. The full HTC statement reads:
HTC has seen unprecedented demand for and interest in the new HTC One, and the care taken to design and build it is evidenced in early reviews. The new HTC One will roll out in the UK, Germany and Taiwan next week and across Europe, North America and most of Asia-Pacific before the end of April. We appreciate our customers' patience, and believe that once they have the phone in their hands they will agree that it has been worth the wait.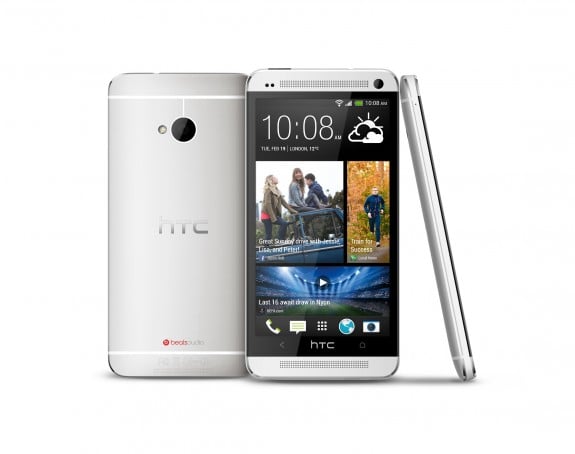 The news of the delay comes just days after a Wall Street Journal report claimed HTC couldn't source parts from its suppliers. HTC's suppliers no longer view the company as a "tier-one customer" according to the report, which resulted in delays of the Ultrapixel camera and the aluminum casing.
The delay means the HTC One will come to U.S. carriers around the same time as the Samsung Galaxy S4. Competing against the Galaxy S4 on day one or shortly after release isn't good for HTC, which is already struggling. Previously the phone was to have a one month windows before the Galaxy S4 release.
Read: Samsung Galaxy S4 vs HTC One vs iPhone 5 Photo Samples
To combat the Galaxy S4 HTC took to the streets in Times Square to show off the HTC One while Samsung debuted its phone. To many the HTC flagship phone made a better first impression, but with Samsung's gigantic marketing budget, HTC may have a hard time competing against its Korean rival.