HTC One Release Delay Due to Doubt in HTC
HTC had troubles sourcing camera and metal casing components for its new flagship HTC One because suppliers no longer see the company as a "tier-one customer" a Wall Street Journal report claims.
Citing an unnamed executive the Wall Street Journal says that poor sales negatively affected the company's relationship with its suppliers. The executive said HTC "has a problem managing its component suppliers as it has changed its order forecasts drastically and frequently following last year's unexpected slump in shipments."
Earlier reports said camera shortages pushed the HTC One from late March to early April. There's evidence that HTC may still release the One in the U.S. this month, but none of its three carrier partners have announced release dates for the new phone.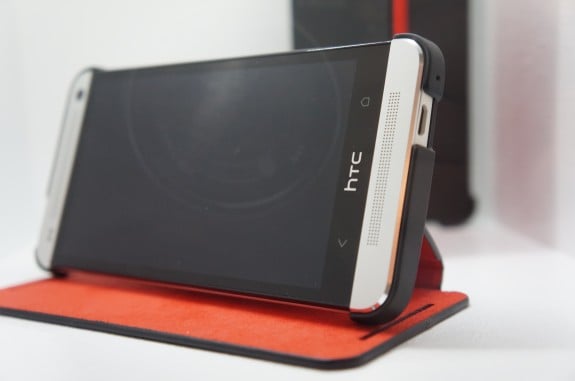 Last year HTC had high hopes for it One lineup including the One X, One S and One V, but sales never materialized for that lineup. The company also released the DROID DNA and new Windows Phone 8 devices last year, but none were able to pull the company out of its dismal condition.
In the fourth quarter of 2012 HTC posted a profit of $34.5 million in profit compared to $366 million in the same quarter of 2011. Despite its status as a major player when Android first came to stores, HTC has difficulty going up against Samsung's Galaxy line and its plethora of marketing money.
Before the issues with suppliers HTC was on track to beat Samsung's Galaxy S4 to market, but now it may come out around the same time in many markets. Samsung announced its new flagship will come to carriers sometime in April. The HTC One arguably has a more interesting design than the Galaxy S4, something HTC played up to press waiting for the Galaxy S4 launch event, though HTC can't compete against Samsung on looks alone.
The HTC One will come to AT&T, Sprint and T-Mobile sometime in the near future. HTC also partnered with Best Buy for the phone's release, which will sell and help market the new flagship phone.

As an Amazon Associate I earn from qualifying purchases.