HTC One S Hitting T-Mobile on April 22nd?
The HTC One S was first announced back in February at the Mobile World Congress. It, along with the HTC One X and the HTC One V represent HTC's new line of smartphones which look to set the tempo for the company in 2012. However, when HTC announced the device, it failed to give it a specific release date. And when T-Mobile USA announced it, it too declined to provide specifics. Well, today, it appears that we may have our answer as far as a T-Mobile One S release date is concerned.
TMoNews got their hands on a document that seemingly reveals April 22nd as a possible release date on T-Mobile. This is still a date that is being tossed around and it's not concrete yet but this is the first specific date that we've heard about for the One S.
Exciting stuff if you're one of those looking to snag T-Mobile's latest flagship.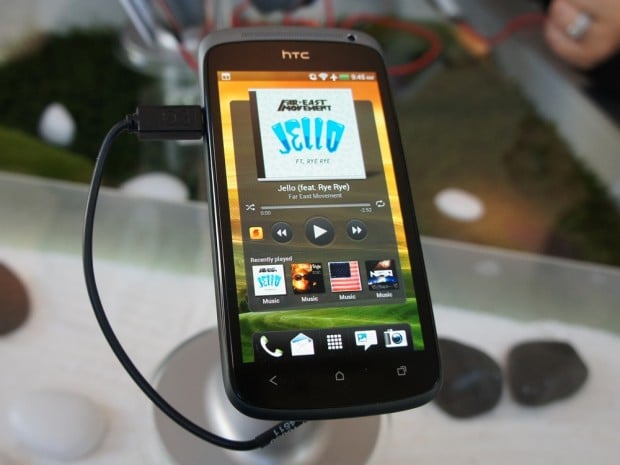 As the report points out, T-Mobile isn't known to launch phones on Monday so keep that in mind before putting all your eggs into one basket. Still, we have our fingers crossed that this is the date that T-Mobile is going to be attaching to the One S.
HTC's One S on T-Mobile won't have 4G LTE speeds, but it will have HSPA+ 42 which will still suit most peoples needs.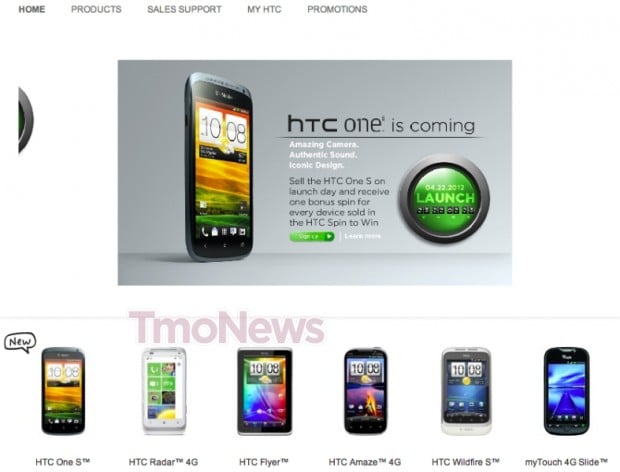 The One S also features a a 1650 mAH battery which will supply you with ample battery life, an 8 megapixel camera, a dual core 1.5 MHz Snapdragon processor, Beats Audio, 1 GB DDR2 RAM to help with multitasking and gaming, and 16GB of on board storage, and a 4.3-inch qHD Super AMOLED display.
So, go ahead and circle the 22nd in pencil for now and we'll let you know when we hear more.