HTC One Successor (M8) Tipped to Arrive on all US Carriers
Last week details emerged regarding the successor to the popular HTC One flagship smartphone that's received high praises all year long. HTC is aiming to offer another impressive device, this time codenamed the HTC M8, and we even saw a few photos floating around of the device.
So far there's still very little details surrounding the new HTC M8 flagship smartphone, which many are calling the HTC One 2, but now the famed leakster @Evleaks has confirmed all major US carriers will offer the handset early next year. Stating near the end of Q1 2014 it will arrive. The new HTC handset should be here just in time to rival the new Samsung Galaxy S5 next year. HTC will need to beat Samsung to market though if they want to succeed.
So far reports have suggested the upcoming HTC M8 will be the company's first device with a new Sense UI experience, dubbed Sense 6.0, and along with it they'll likely have Android 4.4 KitKat on board. Then, following earlier reports the new M8 will reportedly rock a fingerprint sensor similar to the HTC One Max, and compete directly with the iPhone 5S and anything from camp Samsung.
With a similar design as the original One, the new model reportedly shown above will receive an overhaul in all aspects. Talks include a 5 or 5.2-inch 1080p (or higher) HD display, and Qualcomm's popular 2.3 GHz Snapdragon 800 quad-core processor. The device should employ 3GB of RAM, and oddly the fingerprint scanner is located above the rear Ultrapixel camera, instead of below it like on the Max. Well, if the recent leaks are to be believed.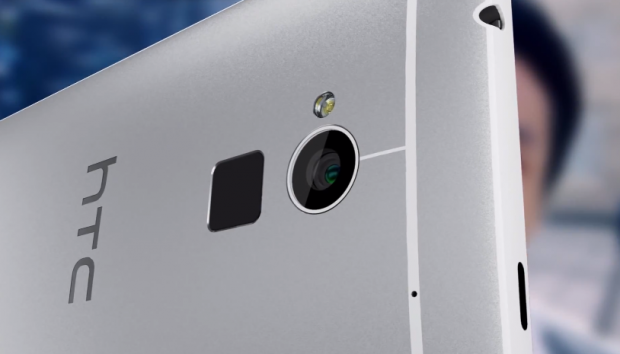 According to evleaks the HTC M8 will arrive for AT&T, followed by Verizon, T-Mobile and Sprint. All major US carriers are already on board, which is a good sign for both HTC and consumers. This isn't really unexpected considering the one-device-for-all strategy of Apple, Samsung, and now HTC and Motorola has taken over as of late.
At this point the details are quite limited, but as the year comes to a close we should start learning a lot more about HTC's upcoming flagship smartphone. We're also hopeful the new M8 will arrive on the Google Play Store like it's older brother, but we'll have to wait and see. Hopefully this rumored "HTC One 2" name will be dropped, and maybe it'll be released as the HTC Two.

As an Amazon Associate I earn from qualifying purchases.