HTC One SV Update Arrives With Android 4.2 and Sense 5
It looks like the flagship HTC One isn't the only smartphone getting updates as of late by HTC, as we're now hearing the company's HTC One SV international device is getting a quick update to Android 4.2.2 Jelly Bean and Sense UI 5.0 this week. Bringing nearly all the latest and best aspects of HTC's software to the aging handset.
The huge 430MB update should probably be downloaded over a WiFi network, and will take a good 15 minutes for the installation to be complete, but at least it's finally here. The device was previously stuck on Android 4.1 and the aging Sense UI 4, just like many other HTC devices from last year, so it was a surprise to see this arrive. Now, many are probably wondering if T-Mobile's One S will ever receive the same update.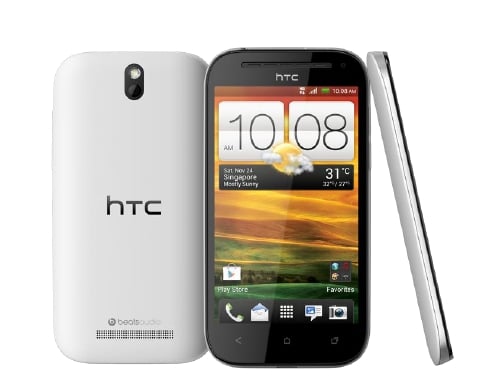 We first saw reports back in June of this update, and now we can officially confirm it is indeed rolling out as we speak. The HTC One SV is getting Android 4.2.2 Jelly Bean. Also, the update has been confirmed by one popular Twitter user, showing a screenshot detailing the large download and update.
While this is great news for HTC One SV users internationally and using the device on a few US regional carriers, many on T-Mobile won't be too happy. A very similar device, available first, on one of the countries largest carriers won't be getting the same update. This was first confirmed in June, and now finally a reality as the SV receives the tasty update and the One S doesn't. This has been an issue in the past for HTC, and seems it will continue.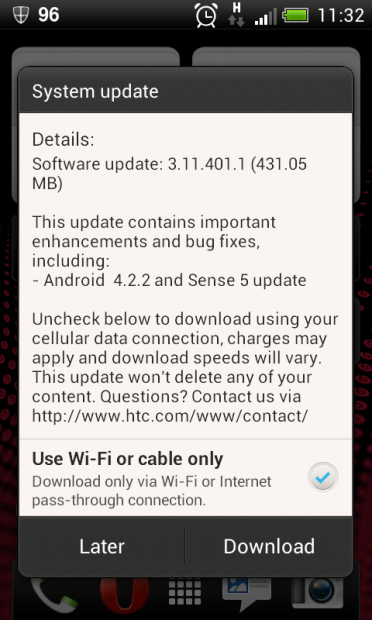 Thankfully, HTC's done a great job with the HTC One getting Android 4.3 to so many device throughout October. Beating Samsung and its flagship devices to the update, but we'll have to wait and see how things go with Android 4.4 KitKat. HTC's confirmed a 90 day window for the latest update, but that still doesn't help those with aging devices. Whether you have the HTC One S, the One X or others, we'll be watching to see if HTC keeps up with these Android updates.
For those enjoying the HTC One SV, head into setting and check for updates to get the latest Android 4.2.2 Jelly Bean and Sense UI 5.0 for the handset.

As an Amazon Associate I earn from qualifying purchases.