HTC One Two (M8) Clears Another Hurdle Before Launch
The followup to the popular HTC One flaghsip smartphone last year could be coming sooner than many of us thought, as this week the device was spotted once more passing the WiFi Certification process.
When HTC launched the One earlier this year, it was met with huge success and receive countless positive reviews, ours included, and now it appears that the company wants to beat Samsung and the others to the next wave for 2014, and that will be the new HTC One Two, or HTC Two, which is codenamed the HTC M8. While we can't be certain the device below is the HTC Two, it's certainly a new HTC device that's coming soon.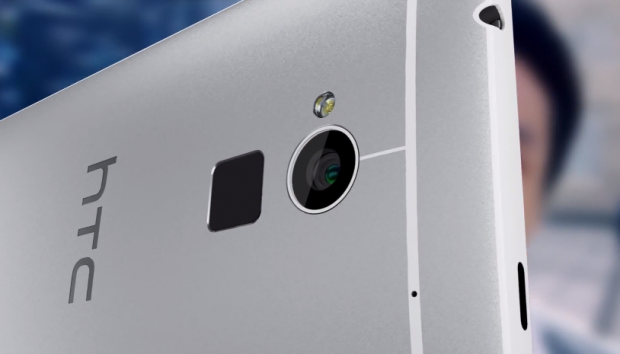 While the official name isn't yet know, or the final specs, multiple leaks and rumors have been swirling around the new HTC device giving us a good idea of what to expect. Overall the rumors suggest a similar design to the award-winning approach they took this year, being an all aluminum frame, only slightly bigger and with a few key additions.
The phone will look similar to last years, which worked for Samsung with the Galaxy S3 and S4, but will be bigger, faster, more powerful, and have a nice new fingerprint scanner. Well, at least according to reports. Rumor has it the new HTC Two (that's what I'm calling it) will sport a 5-inch 1920 x 1200 full HD display, an improved Snapdragon 800 or 805 quad-ore processor with 2 or 3GB of RAM, and of course have 32GB of storage and that UltraPixel camera. Only some think HTC will add a 10 Ultrapixel camera this time around. Then of course we're expecting at least Android 4.4 KitKat on board.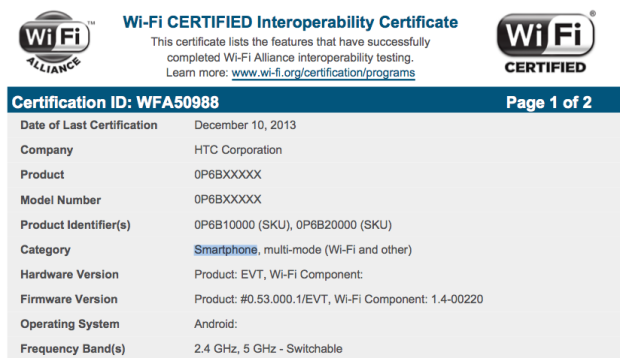 Read: HTC One Two Release Date Revealed
A UK judge recently outed a potential release date, stating the new HTC device will be available in the US and many other regions in February of next year. Beating Samsung and others to market could be important for a struggling HTC, not to mention steal some sales for a few months while the others get their latest devices to market. The latest solid leak courtesy of @evleaks states all major US carriers will again offer the HTC One Two, including Verizon.
Now that it cleared the WiFi Cert process, we'll be looking for Bluetooth certifications and FCC approval, then hopefully an early 2014 release date.

As an Amazon Associate I earn from qualifying purchases.