HTC One X Demo Units Show Up in AT&T Stores
Users looking for up close and personal time with the HTC One X can go walk into some AT&T stores and try out the One X before pre-ordering.
According to Android Central, some AT&T stores are already receiving demo units of the HTC One X. Some stores even have the demos out on display. We don't know which store has the One X in the photo below, but other stores may have their own models on display.
Unfortunately, even with the phone on display, potential users still have to wait a few weeks to own the One X. AT&T won't start officially selling the phone until May 6, when it will be available for $199.99 on a two-year contract. The phone is also available for pre-order through Amazon for $150.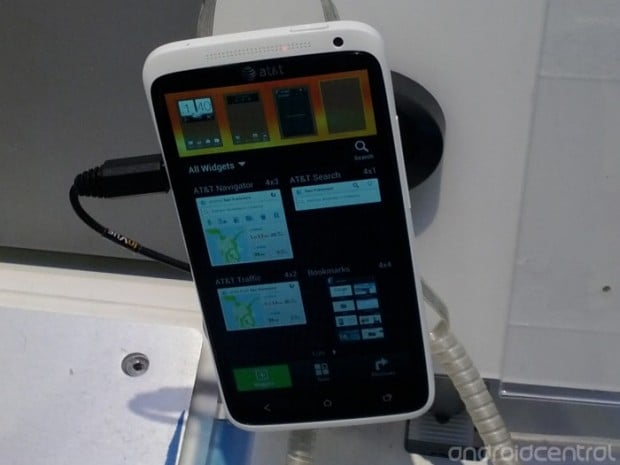 It appears that for the next two weeks the best way to try the HTC One X is to go to a local AT&T store and hope the store has the phone on display. It's a good way to view the 4.7-inch screen, test the 8MP camera, and play with Sense 4.
The HTC One X is the second phone in the U.S. to ship with Ice Cream Sandwich pre-installed, and the first one on AT&T.
We grabbed some hands-on time with the One X shortly after HTC announced it last month, and we came back impressed. The 720p display is gorgeous, and the new camera app is more intuitive than most smartphone camera apps. The HTC One X battery might be a problem given the large display and 4G LTE, but we can't say for sure until we have more time with the AT&T version of the phone.