HTC One X & One S Jelly Bean Update Arriving This Month
This month HTC will release an Android 4.1 software update to the HTC One X and One S to bring both phones up to date with the latest Android software.
Today HTC announced it will bring Android 4.1 Jelly Bean to both smartphones sometime this month. Earlier rumors that said the phones will receive the updates this month turned out true. The update will not only bring the One X and One S up to Android 4.1, it will also update the phones to HTC Sense 4+.
The update will bring the HTC One X to software feature parity with the newly announced HTC One X+.
HTC Sense 4+ brings a few new features like Self Portrait mode. In Self Portrait mode the front facing camera of the phone will detect a human face and take a photo at the best possible moment. It should hopefully result in better self portraits for many users.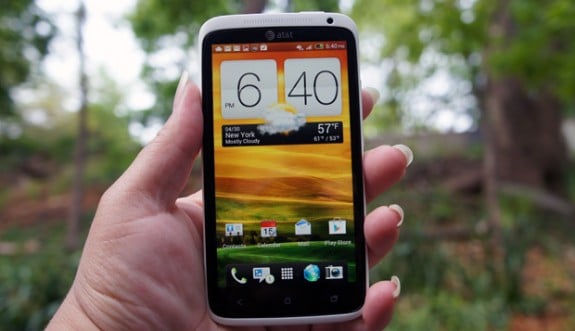 The Android 4.1 update will also bring Google Now and Project Butter to the smartphones.
Google Now will give the One X and One S users a Siri-like service with more features that are arguably more useful. Those features include the ability to warn users when a train is late as soon as they arrive on a platform, or intelligently letting them know scores of their favorites sports team last game without prompting.
Project Butter will help both phones perform faster and more smoothly.
Read: 7 Exciting Jelly Bean Features
Unfortunately, while HTC plans to bring Jelly Bean to the One X and One S this month, we don't know how long it will actually take to get to users. AT&T needs to approve the update for the One X in the U.S. and T-Mobile needs to approve the update to the One S.
Users might have to wait a bit longer for the respective carriers to issue the Jelly Bean update, but at least we know it's coming.