HTC One X9 Release Rumors Swirl
Earlier this week news and an image leaked of a new flagship smartphone called the HTC One X9. Rumors made it sound like an impressive phone that everyone would want to consider over the Galaxy Note 5, and even next years Galaxy S7. However, today more images have surfaced, along with reliable leaksters stating it's nothing more than a mid-range budget smartphone. With rumors swirling, below is everything we know so far.
HTC's M series has always been known as the flagship or "high-end" when it comes to HTC smartphones, and we're still hearing a new HTC One M10 is coming in early 2016. Talks of the HTC One X9 were apparently wrong, but today we do have more images suggesting it's real and coming soon, it just won't be as good as many hoped.
Read: HTC One M9 Review
The HTC One A9 is a mid-range smartphone with a high price tag, which looks good but didn't do much to get the ailing company back on track. However, a powerful new and redesigned HTC One M10, along with the rumored One X9 could do exactly that later next month, or in early 2016.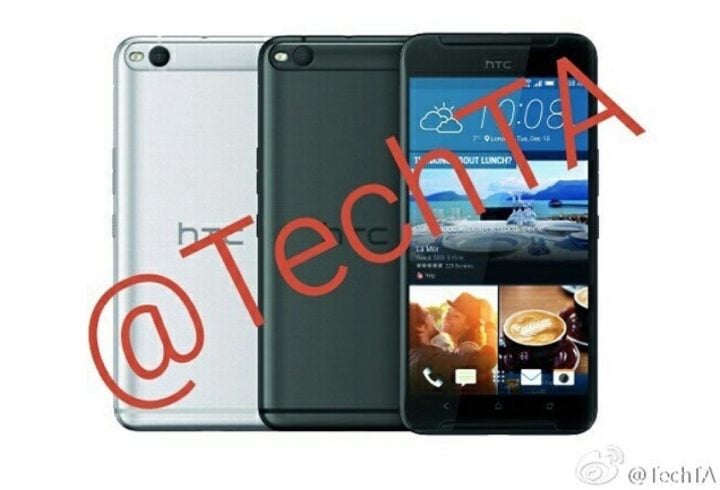 Looking at the front of the leaked images of the HTC One X9 it looks like an old HTC Butterfly device, which was never released in the US aside from the DROID DNA, but this new variant could be available in early 2016 in the United States, and followed by the flagship HTC One M10 shortly thereafter.
According to the popular leakster @evleaks, the reports earlier this week of the HTC One X9 were all wrong, and instead it will be an average smartphone, with no high-end features worth getting excited about. The same message has been confirmed by another highly reputable HTC leakster @LlabTooFer.
.@stagueve All wrong. E56 sports a Mediatek SoC & 5.5" FHD display. Memory is just 2GB/16GB, camera 13MP/4UP (OIS), w/ a 3000mAh battery.

— Evan Blass (@evleaks) November 9, 2015
Rather than a 5-inch Quad-HD display, a hige 3,500 mAh battery, and tons of fancy features with a new design, the HTC One X9 will be a mid-range phone as mentioned above.
Evan's report suggests it will be a device launched outside of the United States, with a 5.5-inch 1080p HD display and some underwhelming mid-range specs. Not a powerful 8-core processor like the brand new Snapdragon 820 that would beat out the Galaxy Note 5, Nexus 6P, and many other high-end phones available today.
According to LlabTooFer, the HTC One X9 will be released in early 2016 as a mid-range smartphone, and the image above could be accurate. It will sport a 13 megapixel rear camera, 4 Ultrapixel front camera, and be released in January or February, with HTC's flagship One M10 coming a few months later.
HTC E56 (One X9) targeted Q1 2016
Device will be positioned lower than HTC One A9
It will be released ~2-3 months before flagship "M10"

— LlabTooFeR (@LlabTooFeR) November 9, 2015
The image at the top of the page however, does share a few more details about the phone. Confirming it will sport an aluminum unibody frame, no fingerprint scanner, and have a design that's very similar to the new HTC One A9, and look somewhat similar to the iPhone.
What this all means is the HTC One X9 that leaked earlier this week as an HTC "dream device" according to some, won't be here until 2016, won't be released in the United States, and is probably just another average smartphone from the company.
Instead, users should get excited about the upcoming HTC One M10. A smartphone that will have a radical new design compared to the last three years, feature some top-tier specs, and aimed at taking on the Galaxy S7, iPhone 7, and anything else released in 2016. We'll keep an eye out for more details, images and rumors, but for now we don't know too much. Take all rumors with a grain of salt, and we'll report back once we know more.

As an Amazon Associate I earn from qualifying purchases.