HTC Proto Could Debut as HTC Desire X
Last week renders for the rumored HTC Proto appeared on the web. This week we have a potential name for the new device.
According to SlashGear, the HTC Proto will debut as the HTC Desire X at IFA 2012 this week. The name comes from a number of retailers including Swedish website Technytt. The listings don't give exact specs on the rumored device, but we don't know of any other phones HTC has in the works that could carry on the Desire brand.
The HTC Desire X will fit between the HTC One S and One V instead of replacing the One V. Rumored specs include a 1GHz dual-core processor, a 5MP camera, 4GB of internal storage, and 512MB of RAM. The rumored WVGA display means the phone can't really compete with the One S and its qHD display, but it sounds like a good step up from the One V.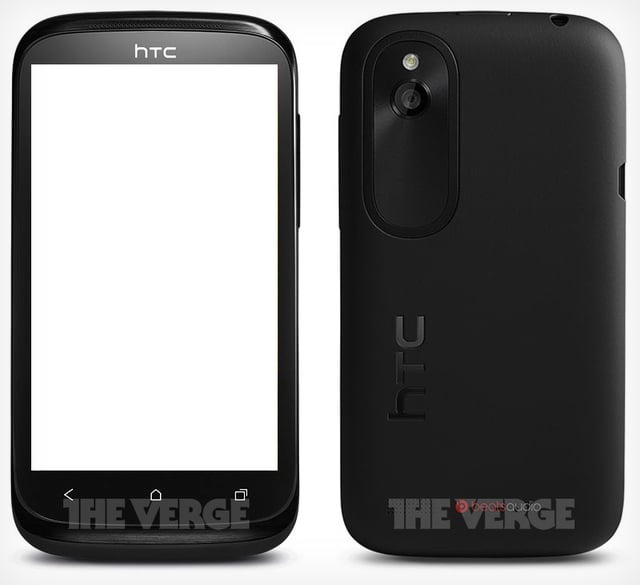 The last HTC phone to carry the Desire name was the Desire HD. Despite the HD name, the Desire HD also has a 800 x 400 resolution WVGA display. The HTC Desire X sounds like a good improvement to the Desire HD, though we have to wonder who's in the market for a 4-inch screen smartphone with such a low resolution display.
HTC will likely announce the Desire X at IFA 2012 later this week. During that same show Samsung will unveil the highly-anticipated Galaxy Note 2. We hope HTC has another surprise or two for the show. If not, its announcements will likely be overshadowed by Samsung's massive new smartphone.

As an Amazon Associate I earn from qualifying purchases.