HTC Puccini 4G LTE Tablet with HTC Scribe Production Begins in June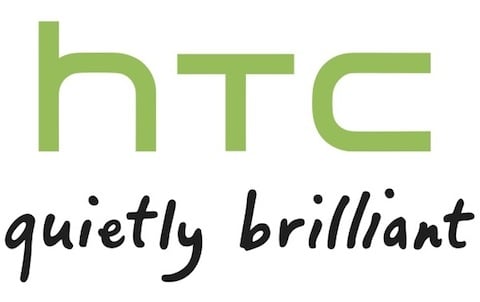 HTC's flagship 4G LTE tablet, the rumored and leaked HTC Puccini, will enter mass production next month and would launch sometime this summer on AT&T's nascent 4G LTE network. AT&T is expected to launch LTE in 5 cities this summer, and the carrier is stating that its network speeds will be comparable to some of the fastest networks on this technology; Verizon is quoting speeds of 6-12 Mbps on the downlink and 2-5 Mbps on the uplink side.
The tablet may ship with Android 3.0.1 initially and will be upgraded to Android 3.1 Honeycomb later. The Puccini will be HTC's first tablet to support a dual-core Qualcomm Snapdragon applications processor to compete with the Tegra 2-powered Xoom.
It's unclear if HTC will be preloading its HTC Sense user interface on the Puccini. Its 7-inch Flyer comes with HTC Sense and a number of enhancements, but that device also ships with the android 2.3 Gingerbread operating system built for smartphones, rather than the tablet-optimized Honeycomb OS.
The tablet will not only be a flagship tablet for HTC, but will be AT&T's tablet flagship, a surprising move considering the carrier's historically close relationship with Apple. Whether it would de-throne the iPad is up for debate, but the device will help AT&T position itself better against the Motorola Xoom on rival Verizon Wireless, which is now updated to Android 3.1.
The thing that would distinguish the HTC Puccini from other Android tablets is the inclusion of HTC Scribe and the active digitizer, which first debuted on the Flyer. My early experience with the Flyer so far has been positive with the HTC Scribe technology and the pen. Though the Flyer lacks handwriting recognition and comes with fickle palm rejection technology for veterans of tablet PC users, inking works fine and the applications, albeit limited, where it is supported have proved to be useful in a note application, PDF app where annotations is supported, and through HTC's e-reader app with Kobo integration. Hopefully, with a second tablet supporting HTC Scribe and HTC's Magic Pen, we'll see inking become more widely supported in more third-party applications.
The company already announced that it will be releasing an SDK for HTC Scribe, called the Scribe SDK, set to debut this summer to allow third-party developers to tap into the inking functionality of the active digitzer Magic Pen.
My experience with the Scribe so far is mixed, however, as it does take somewhat of a change in thinking migrating from a true Windows-based tablet PC platform to the Flyer's limited support for inking. For one, it takes a while to remember to juggle between pen and finger–though you can ink with the pen, you can't tap to select; you'll have to do an inelegant juggle between holding the pen, Flyer, and tap your fingers at the screen. Also, while the Flyer appears to be extremely stable–no crashes yet, knock on wood–I am still afraid to mark up my EPUB formatted Kobo ebooks as I am afraid that if I migrate platforms or wipe the tablet, my precious book notes are gone. If there's a way to back up those notes and annotations, it would be great for an experience inside schools and academic institutions.
Moreover, the Puccini's 10-inch screen should be a better experience for HTC Scribe yet. Though the larger display sacrifices the portability afforded by the Flyer, you'll have ample space to doodle, write, and draw. On the Flyer's 7-inch screen, I find myself constantly scrolling for more fresh notebook paper space as my big, messy handwriting often takes up more room on the screen and I am frequently running out of space. Fortunately, as it's all electronic ink, I can at least say I am environmentally friendly as I haven't wasted a tree so far.
The potential for inking is there, and the pen would be great if HTC incorporates more features into it. Outside of the Google I/O conference earlier this month when I saw down with an HTC spokesperson, I found out the Magic Pen supports up to 99 pressure points. Amazing, I thought, but I quickly learned that the Scribe technology on HTC's drawing app, akin to Paint for Windows, supports just two pressure points for thin and thick lines. There's still room to grow and develop, and I think the technology is a good first step in blurring the lines between consumer-grade Android and iOS ecosystems with professional Windows environment. Hopefully, HTC will see it fit to enable tap to select with the pen so I don't have to dance around with the tablet to try to maneuver a finger to open an app. As a tablet PC user since the early days, I am excited about the prospect of being able to ink when I need to.
It's unclear if HTC will make a WiFi-only version of the Puccini at this point.
Via: DigiTimes

As an Amazon Associate I earn from qualifying purchases.