HTC Raider Now Available for Bell Canada
While AT&T had just recently announced that the HTC Vivid, one of the company's new 4G LTE smartphones, will be coming November 6 to the U.S., Canadian wireless carrier Bell is now offering the handset for sale up in Canada. The HTC Raider, also known by its code name of the HTC Holiday and the HTC Vivid moniker in the U.S., is a dual-mode phone that operates on 4G LTE as well as 3G/4G HSPA/HSPA+ networks.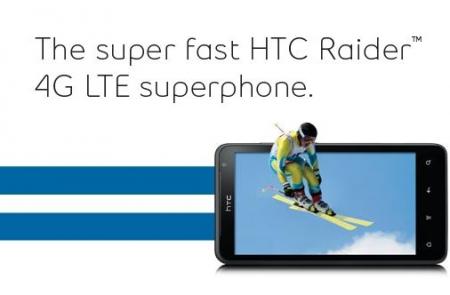 The device will launch with a 4.5-inch qHD resolution Super LCD touchscreen. Powered by Android 2.3 Gingerbread and a 1.2 GHz dual-core processor, the device also features an 8-megapixel camera that's capable of 1080p HD video recording and is one of the most feature-packed smartphones today.
The device will cost $150 on a three-year service agreement, $550 on a two-year agreement, or $600 sans contract. If you're going to go with a two-year plan, you might as well fork over an extra $50 to stay contract-free as there's little difference between a two-year and contract-free pricing, unless you know you want to stay with Bell for a while.
In the U.S., LTE delivers speeds between 5-15 Mbps in real-time performance on Verizon's network.
Via: Android Central