HTC Reportedly Making Amazon Smartphones
Amazon's rumored smartphones will be made by HTC, according to a report by The Financial Times. It's said that Amazon will make three different handsets, and one of them is already said to be close to completion. However, it's still expected that Amazon will wait until next year to officially reveal any smartphones.
While details about the three phones are fuzzy, it's said that the flagship model will offer a 3D user interface, while the entry-level version would be offered for free, or at least sold at a very low price. Details about the middle-tier variant are completely unknown.
Amazon has been rather mum on the subject lately, but in the past, the company denied any rumors about a smartphone releasing this year, as well as the possibility of them offering a smartphone for free. Both HTC and Amazon are keeping quiet about their rumored partnership, but HTC CMO Ben Ho said, "We have been very focused on building our own brand, but we have also been very open to co-branding and collaborating with carriers and other technology brands."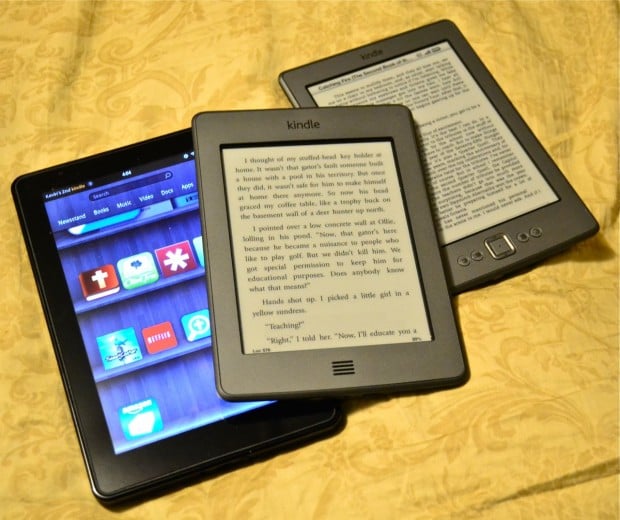 That's certainly not a dead set quote that HTC is partnering with Amazon, but it definitely hints to the possibility that HTC is, in fact, working with Amazon. Indeed, the company isn't shy about partnering with other technology companies. They've partnered with Beats, as well as Facebook to make the HTC First Facebook phone, which fell into obscurity almost as quickly as it was launched.
However, Amazon partnering with HTC to make an Amazon smartphone would be a first for the online retailer as far as hardware is concerned. The entire Kindle lineup is manufactured by Amazon rather than a third-party tablet maker. Handing over that responsibility to HTC would be a first for Amazon, but it certainly doesn't seem surprising, as making a smartphone is a lot more difficult than making a tablet, since you need to work with carriers and such.
While an Amazon smartphone could be a raging success just like its Kindle tablets, there's always the chance that it could turn out to be a dud, just like the HTC First. While the success of an Amazon smartphone would most likely be triumphant, we're sure both HTC and Amazon are a bit worried by what happened with the First, but we'll simply have to wait and find out before the fate of an Amazon smartphone is decided.

This article may contain affiliate links. Click here for more details.