HTC Sensation XL Gets Official: Massive Display, Beats Audio
We were pretty sure that HTC would be announcing the HTC Sensation XL aka HTC Runnymede today at the company's event in London and the manufacturer did not disappoint. The Sensation XL is exactly what we pegged it to be pre-launch, a Gingerbread-powered device with Beats Audio and a massive display.
Essentially, the HTC Sensation XL is an Android version of the recently announced HTC Titan, a device that will be bringing Windows Phone 7 and not Android along with it.
But for those who love big display's and Android, the Sensation XL is going to be a phone to take a close look at.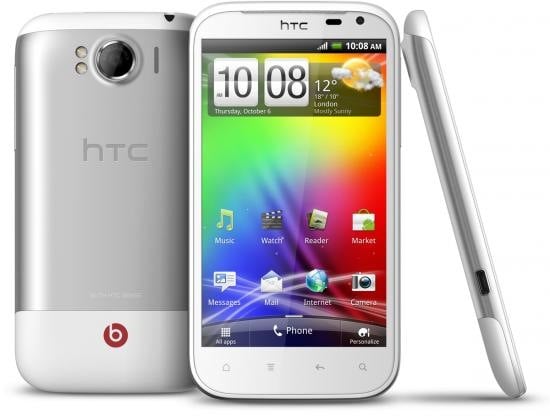 It has a 4.7-inch WVGA display which means 800 x 480 resolution which goes along with a 9.9mm thin design, a 1.5GHz single-core processor of the Qualcomm MSM8255 Snapdragon variety, 768MB of RAM, and an 8MP camera capable.
The Sensation XL will be running Android 2.3 Gingerbread with the new HTC Sense 3.5 on top of it.
There is some sad news to this launch though. HTC has absolutely no plans to launch this device in the United States which means those of you hoping to get in on the Beats Audio action will have some waiting ahead of you. Looks like that FCC filing was for something else.
As for those of you outside the U.S., it will be arriving in November.