HTC Sense 5.5 Update "Confirmed" for HTC One & More
HTC Sense 5.5, which debuted today alongside the new HTC One Max, will, according to a noted HTC insider, be coming to four of HTC"s older devices including the HTC One, HTC One mini, HTC Butterfly and the HTC Butterfly S.
Earlier today, HTC announced the new 5.9-inch HTC One Max, a Samsung Galaxy Note 3 competitor that will be hitting shelves in the United States in just a few weeks with Sprint and Verizon confirming the device for arrival. Among the HTC One Max specifications is an update to HTC's Sense 5 software in the form of Sense 5.5.
Sense 5.5 will be bringing a number of enhancements to HTC One Max owners including changes to HTC BlinkFeed which include integration with Google+ and Instagram, and RSS feeds. Sense 5.5 also brings a new offline reading mode and a multi-edition mode that allows you to read news in other languages. The update also brings some enhancements to HTC Zoe including its ability to automatically put together a short slideshow with background music. It's an incremental update but one that HTC owners are excited about nonetheless.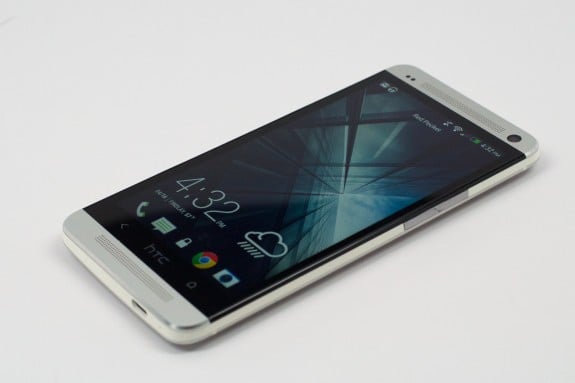 While HTC is, for the moment, staying quiet about where the update will be headed in the future, noted HTC insider LlabTooFeR has "confirmed" four Sense 5.5 updates for arrival. He says that the software will be heading to the HTC One, the HTC One mini, the HTC Butterfly and the HTC Butterfly S. This bodes well for owners of the Droid DNA on Verizon which is version of the Butterfly and for owners of the HTC One across U.S. carriers. It also means that the HTC One mini for AT&T should be getting the update as well.
Confirmed list of HTC Devices that will get Sense 5.5: HTC One (M7)/Dual Sim HTC One mini (M4) HTC Butterfly S (DLXP) HTC Butterfly (DLX)

— LlabTooFeR (@LlabTooFeR) October 14, 2013
It's not clear when these devices will be getting their updates but given that HTC rolled out Sense 5 with Android 4.2 for its older devices, Android 4.4 KitKat seems like a possibility. That update is expected to debut later this month and should start rolling out to devices in the next few months and has already been rumored for the HTC One.
HTC will likely confirm Sense 5.5 updates in the next few weeks but for now, owners will have to settle for information that is unofficial but is likely dead on given his track record.

As an Amazon Associate I earn from qualifying purchases.