HTC Suround NoDo Update Starts to Roll Out
At long last, the NoDo update for the HTC Surround has begun to roll out bringing owners features that their AT&T counterparts with LG Quantum's or Samsung Focus' have been enjoying for a few weeks now.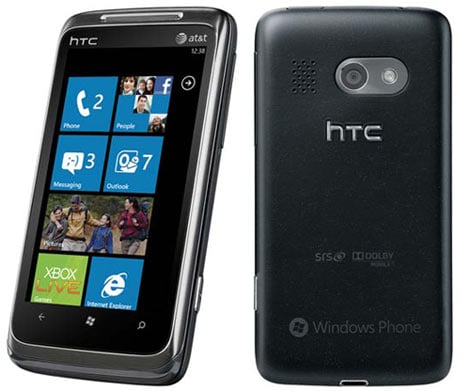 Last week, Microsoft moved the NoDo update of the HTC Surround into 'Scheduling' mode, meaning it would be out in 10 business days or less.
The update to NoDo is not a short process. In fact, it might take close to an hour to complete but we are pretty sure that that won't be a problem for HTC Surround owners who have been waiting all year for this update to arrive.
While Microsoft updated their 'Where is my update?' page to reflect the roll out with 'Delivering Update' sitting right next to the HTC Surround's name. The update has also  been confirmed to be rolling out by numerous users.
So now that NoDo has rolled out, it's only a matter of time before HTC Surround owners begin wondering where the Mango update is.

As an Amazon Associate I earn from qualifying purchases.