HTC Thunderbolt Advertised by Best Buy at $249, $749 w/o Contract
The Verizon Thunderbolt by HTC has generated a ton of consumer interest since it was announced last month. The Thunderbolt is Verizon's first 4G phone and consumers are understandably excited to get their hands on it. Best Buy began taking reservations for the HTC Thunderbolt on February 6, which required a $50 deposit. At that time, the Thunderbolt was expected to cost $249.99 with a two-year contract. But according to Best Buy's current weekly ad, the Thunderbolt will actually be sold for $299.99 with a two-year Verizon Wireless contract.
Those who aren't eligible for a Verizon subsidy or simply don't want to be married to the network for two years will need to pay a whopping $749.99 for the Thunderbolt. Either way you go, you'll of course need to opt into a data plan to take advantage of the Thunderbolt's capabilities.  You will need a data pack to get the discounted price of $299.99.
The rollout of the Thunderbolt has disappointed many and called the readiness of the device and Verizon's network into question. Just last week, Verizon rolled out the Motorola Xoom before it was fully baked. The Xoom tablet doesn't come with a Flash as promised, does not have a working microsSD slot and must be shipped back to Verizon to have the 4G module installed and activated.  Perhaps Verizon wants to avoid a similar rollout with the HTC Thunderbolt.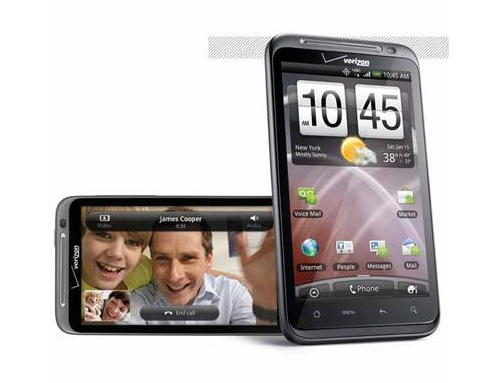 Others are pointing to the fact that the HTC Thunderbolt has a slightly smaller battery than its cousin, the HTC EVO 4G, which runs on Sprint's network. Some users haven't been satisfied with the EVO 4G's battery performance and some are speculating that a similar device on Verizon's LTE network could suck even more juice.
One HTC rep told us that the HTC Thunderbolt is ready to roll and that it will be up for sale on March 4, but that date could be pushed back by about a week since there are a lot of 'politics' going on.
Verizon posted a commercial for the HTC Thunderbolt, but has since pulled it.
One Best Buy retail store Tweeted that the Thunderbolt would go on sale on March 4, but Best Buy corporate has yet to make a formal announcement. Best Buy is advertising that it is the exclusive retailer of the HTC Thunderbolt at launch, but Wirefly claims it will have the device as soon as Verizon says the word 'go.'
Over at Best Buy.com, the Thunderbolt pricing is apparently good from Sunday February 27 to March  5. If that's truly the case, that would fall within the March 4 launch date that we've been hearing about.

As an Amazon Associate I earn from qualifying purchases.