HTC ThunderBolt Owners Coping With Buyer's Remorse
A few days ago I wrote about how HTC and Verizon were preparing to bring back the HTC ThunderBolt Gingerbread update  from the dead. And while I knew that the news would please quite a few owners of Verizon's first 4G LTE smartphone, I also knew that would open up old wounds. Wounds that will likely never heal.
Sure enough, the post has been flooded with ThunderBolt owners who regret buying their phone.
I don't blame them.
The HTC ThunderBolt has had more issues than we can count.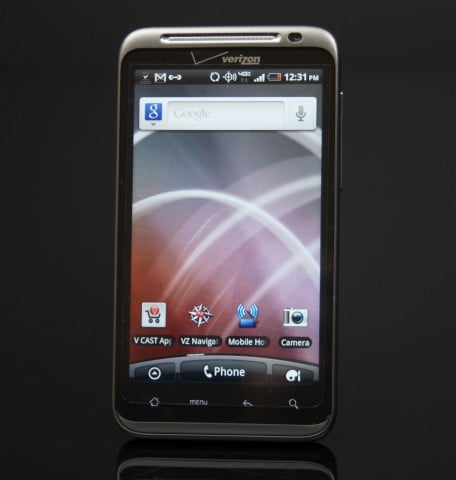 From the random reboots and crashes, to the phone's poor battery life and Gingerbread delay, the phone has been nothing but headaches for early 4G LTE adopters.
Here is a quote from a GBM reader with a ThunderBolt.
VZW should give Thunderbolt owners the option of a full refund or choice of another phone. They should also refund or credit the monthly service charge the owners have paid since purchasing the phone. There is no excuse for VZW or HTC to have released this phone in this condition without it undergoing proper testing.
And another:
I will probably die of old age before the Thunderbolt gets Gingerbread.  This is ridiculous and the Thunderbolt is by far the buggies tech product of all time.  It makes Windows ME look like OSX.
And the sting of those failures probably never felt worse than yesterday when Motorola introduced the 7.1mm thin Droid RAZR and Samsung announced the highly anticipated, Android 4.0 powered Galaxy Nexus.
It's not just owners of the ThunderBolt that are going to feel the sting of those two devices either. I think HTC is going to as well.
The company is poised to announce a new, powerful 4G LTE smartphone called the HTC Rezound, which is also known as the HTC Vigor. It's a phone that I just don't think will be able to compete with the Galaxy Nexus or the Droid RAZR.
That's not because it's a bad phone. It's because of how poorly HTC and Verizon have handled the ThunderBolt. There isn't a chance that I would buy a 4G LTE phone from HTC after what transpired and I have a feeling there are more than a few people in my camp.
And those that aren't, might find themselves on my side of the fence once they've heard a horror story or two from past and present ThunderBolt owners.
This was a phone that many anticipated would be better than the iPhone 4 but you'd be hard pressed to find someone singing that tune these days.
So please. Do your research and do your best not to fall victim to the hype when looking for your next smartphone.
Lest you might end up feeling like this poor soul, a mere seven months into an experience that was supposed to be unlike any other:
I'm selling my TB soon as the prime is released. This was pretty bad, my first experience with HTC and last.