HTC Titan II Release Date and Price Confirmed
AT&T, Microsoft and Nokia finally confirmed the release date and pricing for the Nokia Lumia 900 and in doing so, also revealed the pricing and release date for another upcoming 4G LTE Windows Phone, the HTC Titan II. The HTC Titan II is going to be launching alongside the Lumia 900 on April 8th and will be coming with a more expensive price tag.
AT&T will be offering up the HTC Titan II for $199.99 on-contract as expected. Nokia's Lumia 900 is going to be at a lower price point and will check in with a $99.99 on-contract price.
We came away fairly impressed with the Titan II at CES 2012 and while it wasn't on the same level as the Lumia 900 – we gave that phone best in show – it does bring some nice things to the table including a massive display.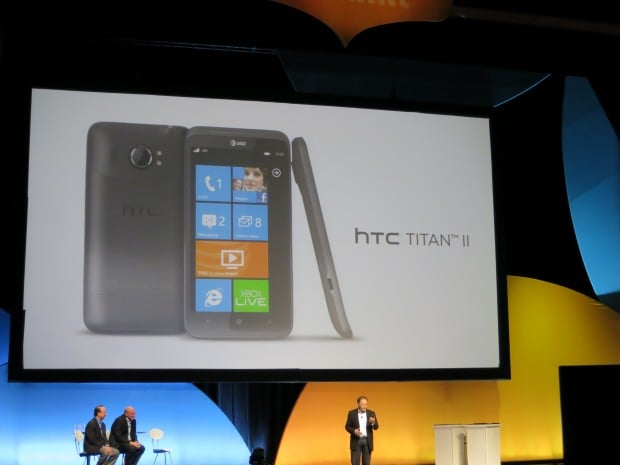 You can check it out in action in the video below:
The original HTC Titan featured a 4.7-inch display and the Titan II is no different. It also has a Qualcomm 1.5 GHz Snapdragon S2 processor, a 16 mega-pixel camera in the rear of the device, a 1.3 mega-pixel camera in the front, and it will run on AT&T's 4G LTE network which brings speeds up to 10 times faster than those found on your normal 3G network.
It will be running Microsoft's Windows Phone 7.5 Mango operating system, Microsoft's latest, and an OS that I personally like.
The Titan II will be available online on April 8th and it will be in retails stores the day after Easter on April 9th.

As an Amazon Associate I earn from qualifying purchases.