HTC Two (M8) Rumors Continue as 3D Model Appears
With the HTC One being a wildly successful smartphone this year HTC is aiming to offer a new and improved model in early 2014 to get out and ahead of the competition, and that, is rumored to be the HTC Two.
We've heard this new device could be called the HTC One Two, or simply the HTC Two, and so far the internal codename is confirmed as the HTC M8, but we've still yet to see any official confirmation that this smartphone is indeed real. Today though, a new 3D printed model with specs and details from "insider sources" has appeared, according to NoWhereelse, and is giving us a better idea of what to expect from HTC next year.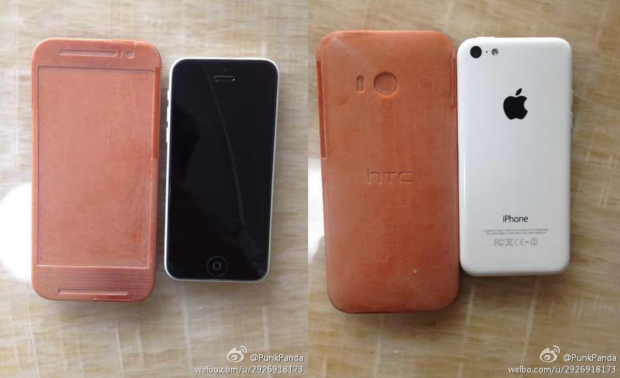 This isn't the first time we've heard reports and specs of the HTC Two, nor will it be the last, but getting a visual representation thanks to a neat 3D printing press we're finally understanding where HTC wants to take this new smartphone. Offering nearly the same exact design as the award-winning HTC One, only in a bigger frame with higher end specs.
Those have once again (according to this leaks sources) been confirmed as a bigger 5-inch 1920 x 1080p full HD IPS display, and an improved quad-core Snapdragon 800 2.3 GHz processor with 2 or 3GB of RAM, 16GB internal storage, and the same 4 UltraPixel camera on the rear. However we've heard reports of a Snapdragon 805 which will support 4K video output, an important spec going into 2014, and a better next-gen Ultrapixel sensor for the camera.
Read: 5 Reasons You Should Wait for the HTC Two
The device pictured above is reportedly a 3D printed mockup of the official and final design for the new 2014 HTC One flagship smartphone, and it does give us a few new details. Unlike the current HTC One with a single LED flash on the rear and a plastic strip separating the all aluminum design (to allow a rear microphone) this new design gets rid of that. Instead you'll have one solid aluminum unibody design on the rear.
This also gives credence to the idea that HTC will take Apple's approach and offer a dual-stage LED flash for better images, but surprisingly we aren't seeing a cut out for the much rumored fingerprint scanner. There does appear to be an odd possible cutout to the right of the camera, or above, if you look close, but nothing can be confirmed at this time.
We know HTC has big plans for the HTC Two, and are hoping to get this new smartphone to market ahead of the Samsung and LG competition, and are aiming for a February announcement and release date. We'll be on the lookout at CES for more details early next year.

As an Amazon Associate I earn from qualifying purchases.