HTC Won't Bundle Phone Charger on Next O2 Release to Save Cost
In a bid to cut cost, O2 and HTC won't be bundling a smartphone charger for the next HTC smartphone released on that carrier. Citing costs, and perhaps even the environment as a concern, the two companies are experimenting with selling phones charger-less. O2 did say that the USB cable will still be included so customers can either use their existing AC wall chargers or connect to a PC to charge that way.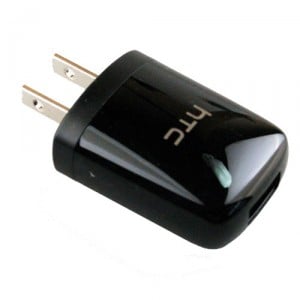 Report of O2's plan to abandon bundling chargers in retail boxes was spotted on Pocket-lint. 
Since cost was cited as the big reason why the chargers will be removed form HTC's phone packaging, it's unclear if the next HTC phone on O2 will retail for slightly less and if O2 will pass the cost savings on to consumers.
According to O2, some 100 million chargers go unused by consumers. If this is the case, then it sounds like a sound environmental decision. Not only will it keep chargers out of landfills and eliminate waste, but it will also help reduce shipping weight and save on transportation fuel.
It's unclear which HTC device will be piloted for sale without a charger in the UK.

As an Amazon Associate I earn from qualifying purchases.