HTC Working on Windows Phone 8 Models With Larger Displays
In an interview, HTC China president had revealed that the Taiwanese smartphone-maker is working on smartphone models with larger screens for Microsoft's Windows Phone 8 operating system. Together with Microsoft, HTC had recently announced the HTC 8X and the HTC 8S, two Windows Phone models that will be the hero devices for the platform where HTC will be the beneficiary of having its hardware placed in ads and promotions for the platform.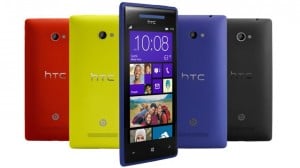 While HTC had released smartphone models with larger displays in the past, such as the HTC Titan with a large 4.7-inch display. At the time, Android phones did not exceed the 4.3-inch standard and the HTC Titan pushed the boundaries with its large display despite having a more modest WVGA resolution.
WMPU is reporting that the HTC 8X and the HTC 8S are just the beginning of the Windows Phone portfolio and we can expect to see more devices from HTC.
With Windows Phone 8, Microsoft is allowing higher definition displays to allow smartphone hardware partners more features to compete against Android. And despite the increase in screen resolutions, HTC is sticking to a more modest 4.3-inch display size while competing Windows Phone 8 flagships from rivals are going with larger displays. Samsung's Ativ S flaghsip uses a similar 4.8-inch display as the Galaxy S III while Nokia's Lumia 920 flagship has a 4.5-inch screen.
News of larger screen models, coupled with Microsoft's higher resolution support for the platform, will allow manufacturers to cater their devices to different needs, tastes, and interests.

As an Amazon Associate I earn from qualifying purchases.