HTC Working on Windows Phone with 12-Megapixel Camera (Photos)
It appears that HTC is possibly developing two Windows Phone 7 devices with high megapixel cameras as another mysterious device has been outed by Elder Murtazin who posted an image and gave his impression of a device said to be rocking a 12 megapixel camera.
You might recall the news about the HTC Bresson a couple of weeks ago, a device that is said to be coming equipped with a 16MP camera. It's unknown if Murtazin's device is actually the Bresson or if Windows Phone 7 enthusiasts should get prepared for two WP7 smartphones with high-end cameras.
The device we see here apparently supports RAW images and takes some characteristics in the hardware department from the Verizon's Windows Phone 7 device, the HTC Trophy.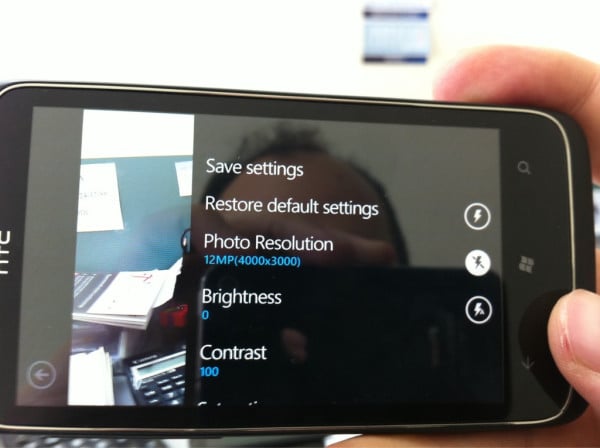 Other than that, the phone remains a mystery including release date, pricing and the possible carriers (if this is in fact the Bresson, it'll be headed to- T-Mobile) that this thing might end up on. Might we see HTC launch a couple of phones around the time Windows 7.1 Mango arrives later this year? As of right now, that's what we'd be putting our money on.