HTC Zara Rumored to Bring Big Screen on the Budget to Sprint
An unannounced HTC smartphone with the code name of Zara is rumored to be coming to the U.S. to at least Sprint's network, bringing a large display at a more budget-friendly price point to the Now Network. News of the Zara coming to the nation's third largest carrier comes by way of @evleaks via Twitter. The HTC Zara is rumored to have some specs that are similar to the recently announced HTC One Mini, a device that's described to be a more compact and budget-friendly variant of the premium flagship HTC One, but with more scaled back specs to keep cost and pricing low.
Specs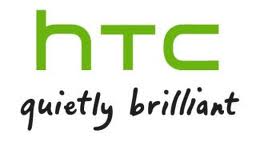 According to some of the leaked specs, the HTC Zara will have a 4.5-inch qHD display. This means that the Zara will have a slightly larger display than the 4.3-inch HTC One Mini panel, but at a lower resolution than the One Mini's 720p HD screen. Both devices will be powered by a dual-core Snapdragon 400 processor and come equipped with HTC's Ultrapixel camera technology alongside a front-facing camera and 1 GB of RAM. As far as internal storage, the One Mini comes with 16 GB while the Zara comes with 8. Both devices will support HTC Sense 5 UI on top of Android.
There Isn't "The One"
For 2013, to turn its fortunes around after consecutive quarters of declining sales, HTC promised a slimmed down product portfolio with the release of just one smartphone a year. That device was supposed to have been the HTC One. However, as the year progresses, we're finding out that this isn't the case as HTC had also announced the HTC One Mini and is rumored to be working on a larger HTC One Max. There's also the Butterfly lineup, and now we're hearing of the HTC Zara. While the market appreciates differentiation and selection, having a broader product line may hurt HTC as it struggles to market its products and compete against the much larger (by up to ten times larger) marketing budget from Android rival Samsung and also Apple.

As an Amazon Associate I earn from qualifying purchases.