Huawei Ascend W2 Looks to Compete Against HTC 8X, Nokia Lumia 920
In addition to the mid-range leaked Ascend W1 Windows Phone 8 smartphone, Huawei is also cooking up the Huawei Ascend W2 smartphone for the high-end specs making the device competitive against Nokia's Lumia 920 and HTC's Windows Phone 8X. Leaked images of the Ascend W2 are already popping up online showing a large display and a rear styling that is similar to what Nokia is using for its mid-range Lumia 820 for AT&T's network.
According to the leaks on Digit, the Ascend W2 will have a 4.5-inch display–matching the screen size on the Lumia 920–with a 720p HD resolution panel.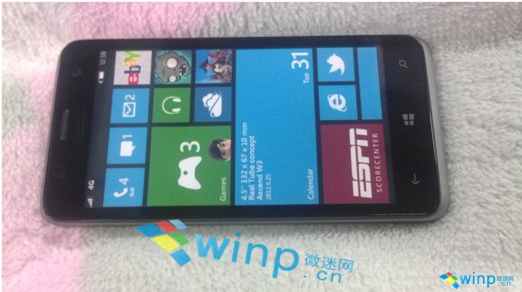 The device will have a dual-core processor, an 8-megapixel rear camera, and will come with 4G LTE network support. It's unclear if the Huawei Ascend W2 will be launching in the U.S. at this time and details about the smartphone are still scarce.
The device is expected to be launched either at the Consumer Electronics Show in January or at Mobile World Congress in Europe in February. Both the Huawei Ascend W1 and the Ascend W2 are expected to be competitively and aggressively priced.
In addition to models from HTC and Nokia, Samsung is also a Windows Phone 8 partner and the company had announced the Ativ S already. Additionally, in the U.S., it looks like Samsung will be joining Verizon's 4G LTE lineup in the near future with the Ativ Odyssey, a device that was announced without any specs or images at the Windows Phone 8 launch event in San Francisco, California.