Huawei to Showcase Range of Windows Phone 8 Models at CES
Chinese smartphone-maker Huawei is expected to show multiple Windows Phone 8 smartphone models in less than a month at the Consumer Electronics Show in January. Huawei's portfolio for the Microsoft OS will span the budget to high-end space, and it's unclear how many models Huawei will show at the technology showcase.
Though a Windows Phone partner, Huawei was not present at the Microsoft launch event for the platform, which showcased devices from HTC, Samsung, and Nokia. Now, according to tipsters to Unwired View, we're learning that at least two Windows Phone 8 smartphone models may make their debut at the Las Vegas show, including the more budget-friendly Ascend W1 and the flagship Ascend W2 models.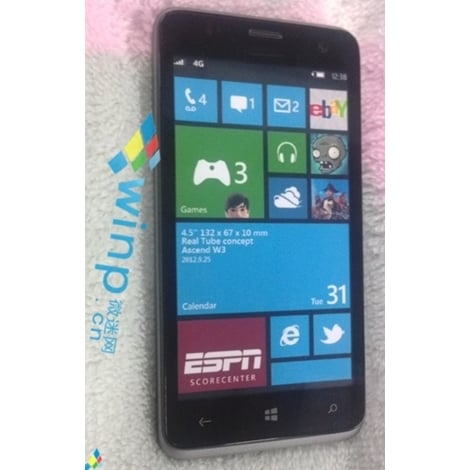 The Ascend W1 will likely compete in the same space as the HTC 8S and the Nokia Lumia 810, 820, and 822 smartphones with a smaller 4.3-inch WVGA resolution display, 512 MB RAM, 4 GB storage, and a 5-megapixel rear camera. The device is expected to cost under $250 when it launches in China.
Leaked specs are not available for the Ascend W2 smartphone, but given that it's likely targeted at the high-end market, the device may have a larger 720p HD resolution display.
In addition to Windows Phone 8 devices, Huawei is expected to be releasing and announcing its first phablet device sometime in 2013 as well.
GottaBeMobile will be on hand at CES and hopefully we'll learn more about Huawei's smartphone offerings, including its Windows Phone 8 portfolio.

As an Amazon Associate I earn from qualifying purchases.