Huge Gears of War Ultimate Edition Deal Puts PS4 to Shame
Microsoft is wasting no time capitalizing on the quickly approaching Gears of War Ultimate Edition release date and it's newly announced support for playing Xbox 360 games on the Xbox One. Today the company announced a Gears of War Ultimate Edition deal that'll save users a ton and properly prepare the Xbox One for battle against the PS4 during the holiday shopping season.
Microsoft announced it's new Gears of War Ultimate Edition deal on the Xbox Wire news blog early this morning. With Gamescom 2015, Europe's biggest gaming trade show, set to kick off on Tuesday night, no one expected the company to reveal anything like this.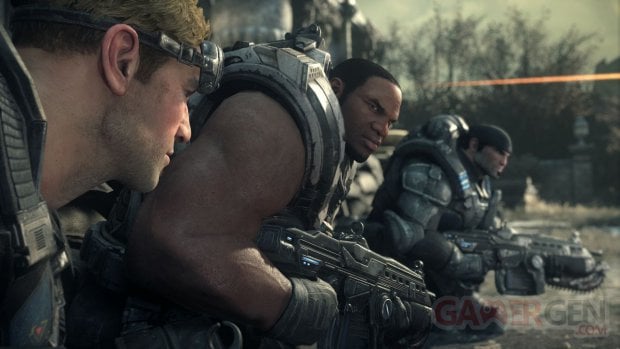 Read: 5 Xbox One Things We Hope to See at Gamescom 2015
Anyone who purchases Gears of War Ultimate Edition from August 25th until December 31st will get digital downloads of the entire franchise. The deal means that with just a $30 purchase users get Gears of War, Gears of War 3, Gears of War 2 and Gears of War Judgement at no additional cost. Each one of these games were originally released for Microsoft's Xbox 360 video game console.
To deliver the titles Microsoft is using one of its newest Xbox One features: backwards compatibility. Instead of having to dig out their Xbox 360 to play these digital downloads, Xbox One owners can simply play them on Microsoft's newest console. There are no catches, no hoops to jump through.
Clearly, Microsoft wants to use Gears of War Ultimate Edition to hype next year's Xbox One-exclusive entry. Simply called Gears of War 4, Microsoft revealed the new entry in the franchise at this year's Electronic Entertainment Expo. It's also clear that Microsoft plans on using backwards compatibility as a gun in its knife fight with Sony's PS4.
Xbox One backward compatibility does exactly what one might assume all gaming consoles do already. Place a disc for a supported Xbox 360 game inside your Xbox One console and backwards compatibility will unlock a digital version that works on the console. Xbox One specific features like snap multitasking and recording gameplay are all supported. What's more, multiplayer is supported even though you're playing through an Xbox One instead of an Xbox 360. Microsoft briefly tried something like this on the Xbox 360, but developers had to engineer their games to get the feature to work. Microsoft says that developers and publishers need only approve of the feature and the software emulator inside the Xbox One takes care of the rest.
By comparison, the PS4 doesn't have backwards compatibility. Instead, Sony opted to build a similar feature using its PlayStation Now streaming service. PlayStation Now lets users rent games and play them on Sony's servers. Sony's servers then relay what is happening on screen back to user's PlayStation console. Though remarkable, it can be expensive. A PlayStation Now monthly subscription costs $19.99 a month after a free trial. Users can also rent games in hourly increments, but that can also add up too.
Like Sony did with the Xbox One's policy on used games, Microsoft is seizing on the weakness to win over fans and change public opinion. Microsoft says that using this feature Xbox One owners will get to play their old games for free, not through monthly and hourly subscriptions.
In a market where the Xbox One and PS4 were becoming very similar, each console's approach to backwards compatibility definitely stands out. Microsoft says it'll have more to share about Xbox One and Xbox on Windows during its Gamescom 2015 briefing tomorrow. Sony won't have a press conference at Gamescom 2015.
6 New Xbox One & PS4 Games Coming in August 2015
Rare Replay for Xbox One - August 4th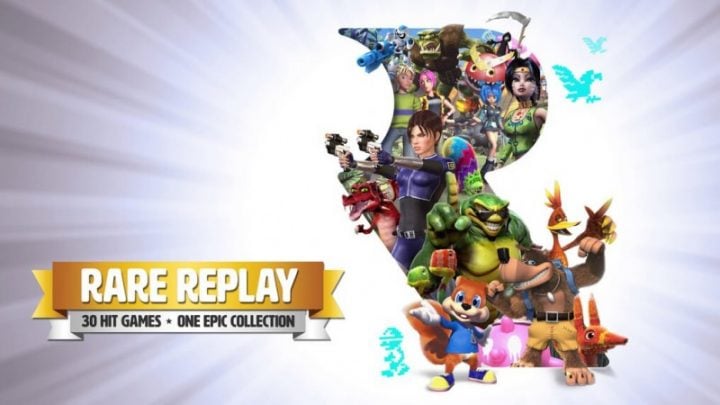 Debuting on August 4th is Rare Replay. As its name suggests, this game isn't a new title for Microsoft's Xbox One console. No, instead it's a massive remake of classic games created by Rare, a studio Microsoft now owns. This year marks Rare's 30th birthday as a studio.
Rare Replay, has titles going all the way back to 1983. Jetpac, Lunar Jetman, R.C. Pro-Am, Battletaods, Killer Instinct Gold, Perfect Dark and Banjo Kazooie are among the titles included in the compilation. In total there are 30 different titles included with the game for $30. In total there is 10,0000 in Gamerscore to be earned, though Xbox 360 achievements do carry over.

This article may contain affiliate links. Click here for more details.