Huge LG G3 Deal Chops Price as Galaxy S6 Nears
With strong competition about to be announced by Samsung and HTC with the new Galaxy S6 and HTC One M9, we're now starting to see more and more deals from other manufacturers. Today a huge LG G3 deal has surfaced cutting nearly $150 off the price of the smartphone for those on T-Mobile.
The flagship LG G3 was announced back in May of last year and eventually launched around the globe before the end of June, but sadly buyers in the United States had to wait an additional 2-3 weeks before Verizon, AT&T, T-Mobile and Sprint started offering the new handset.
Read: 10 Best LG G3 Cases
Now that 2015 is in full swing we have new devices on the horizon, including a new LG G4 at some point. We've seen Verizon lower the 2-year contract price to just $99, and that's being matched by Best Buy and Amazon. However, this week T-Mobile dropped the price by nearly $150 for those interested in the still extremely capable LG G3.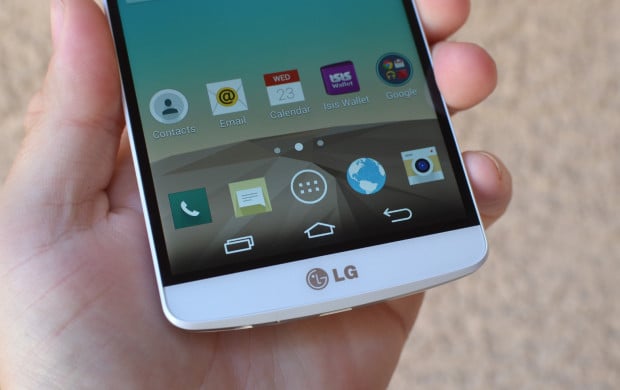 Earlier this month Amazon launched a deal offering a $100 gift card with purchase of the LG G3, but today's deal from T-Mobile is potentially even better. While the savings aren't instant, they're still big savings worth checking out.
With a new and improved LG G4 being rumored over the past few months, set to possibly be announced and released in April of this year, we're now starting to see an increase of LG G3 deals in order to clear inventory. The deal today isn't outright savings, but those looking to snag a new phone from T-Mobile may be interested in getting the LG G3 in order to save a few dollars.
To buy the LG G3 outright the price was $598, or $599 from most carriers in the United States, until today. T-Mobile is offering the phone for only $449, making this one of the better LG G3 deals we've seen as of late. This saves you $148, and if you select to take the no contract route and sign up for T-Mobile's Uncarrier plans, you'll still get the savings.
They're offering the LG G3 for $0 down with 24 monthly payments of just $18.74 which comes out to only $449, when previous off-contract pricing had the device for well over $24 for monthly payments, in order to get the full $600 asking price for the device. From what we're reading you can buy it outright for $449, or make monthly payments through T-Mobile, the choice is yours.
Read: LG G3 Android 5.0 Lollipop Update Hits the U.S.
The LG G3 offers a vivid 5.5-inch quad-hd display, a powerful quad-core processor with 3GB of RAM, a large 3,000 mAh removably battery as well as a micro-SD slot for storage expansion. It has an impressive 13 megapixel camera with optical image stabilization, and over the past few weeks has recently been updated to the latest Android 5.0 Lollipop software here in the United States. And while T-Mobile's G3 hasn't received the update yet, it should arrive within the next week or two.
With a new Samsung Galaxy S6 and HTC One M9 coming soon, it looks like T-Mobile and others are trying to clear some stock of last years devices, even if it's the popular LG G3. Get it now before it's gone, as we're not sure how long this impressive LG G3 deal will be available.

This article may contain affiliate links. Click here for more details.