Huge Microsoft Office 365 Deal Arrives at Newegg
Microsoft's Windows 10 operating system may have made headlines when users realized that they could get free Office apps access on devices with smaller screen sizes, but it's a new Office 365 deal that's attracting a lot of attention ahead of Black Friday 2015. Online retailer Newegg has an unbelievable Microsoft Office 365 deal running that'll save users big money on Microsoft's suite of productivity applications.
Newegg somewhat quietly began offering the best Microsoft Office 365 deal of all time earlier this week. Office 365 is Microsoft's subscription service for home users. The service unlocks downloadable copies of Microsoft's entire suite of productivity applications for students, hobbyists and professionals. Just a few years ago, getting Office 365 required that users payout hundreds of dollars for Microsoft Office bundles or around $100 for each software program.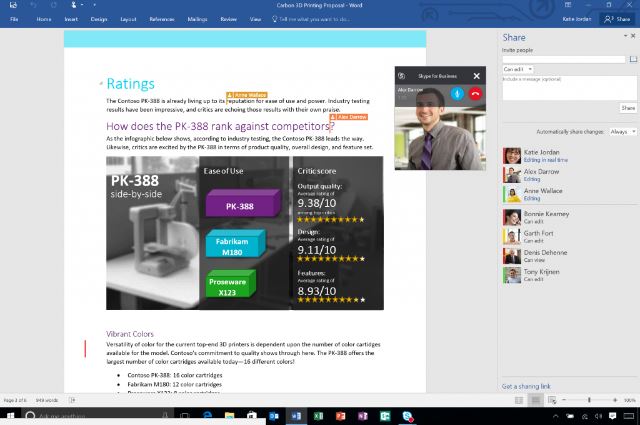 This deal at Newegg includes a year-long subscription to what Microsoft calls Office 365 Personal for just $14.99. Functionally, Office 365 Personal is exactly the same as Office 365 Home, the other version that Microsoft sells directly to users. Instead of getting the option to load the software on five PCs, Office 365 Personal users get to load the software on just one PC running Windows or Mac OS X and a single tablet. Microsoft stopped charging mobile phone users for access to Office 365 apps some time ago.
Read: What is Office 365?
The savings works out to be about $59.99 when compared to the usual year-long cost of Office 365 Personal and combined with a full year of Webroot Antivrus 2015, which comes included. Microsoft Office 365 Personal normally sells for $69.99. The subscription for sale that Newegg is offering gets shoppers a full calendar year of use before they're forced to renew again for the next year. All Office 365 subscriptions require year renewals, unlike the packaged software versions. Boxed copies of Microsoft Office are expensive, but buyers are free to use them for however long they want, without giving Microsoft more money.
On its site, Microsoft lets users pay for Office 365 Personal per month at a price of $6.99. Newegg's price is a reflection of how much the company charges for the service for a complete year instead of monthly installments.
Shoppers are allowed to buy up to five of these Office 365 Personal 1-Year bundles. Both Webroot and Office 365 are digital downloads. As such, users will need a decent internet connection to get the software on their PC after taking advantage of the deal.
Read: Office 365 Review: Is it Worth the Money?
Office 365 Personal comes with full copies of Word, Excel, PowerPoint, OneNote, Outlook, Publisher and Access. The subscription service works on any device that's running Windows 10, Windows 7, Windows 8 or Mac OS X 10.10.  The mobile and tablet versions that users get access to are for Windows, Windows phone, iOS and Android.
Microsoft keeps the software that users download through Office 365 upgraded to the latest version. For example, a few months ago the company began letting users download Microsoft Office 2016. That's now the only version of Microsoft Office available through Office 365 for users at home. Microsoft includes other extras in the subscription service too, like 60 minutes of unlimited Skype calling to landline and mobile phones, plus 1TB of online storage through OneDrive. Office 365 Personal syncs with OneDrive by default, giving users access to their documents, spreadsheets and other work from almost any device.
Read: How to Get Free Microsoft Office in Windows 10
Microsoft makes a version of Word, Excel, PowerPoint and OneNote available to Windows 10 users through the Windows Store. This version isn't as feature complete as the Desktop app that Office 365 subscriptions unlock. Also, these lightweight apps can't be used to edit documents on anything with a screen bigger than 10-inches, unless the user has an Office 365 account.