Huge PS4 Price Cut is Back for Two Weeks Only
Sony isn't fresh out of ways to keep sales of its PS4 video game console going at a brisk pace. This morning the company revealed that it plans to bring back the Black Friday PS4 price cut that expired this morning back for potential buyers. Soon the PS4 will be $299 again with a free game.
The company made the announcement this morning in a post on its PlayStation Blog. The PS4 is Sony's latest living room entertainment console. It's main focus is gaming, but the console has tons of entertainment apps and experiences too, like the PlayStation Vue subscription service, HBO GO and Spotify. In what was a clear effort to dominate sales charts during the month of November, Sony introduced a PS4 price cut that allowed retails and online stores to sell the Uncharted: The Nathan Drake Collection Xbox One Bundle for $299.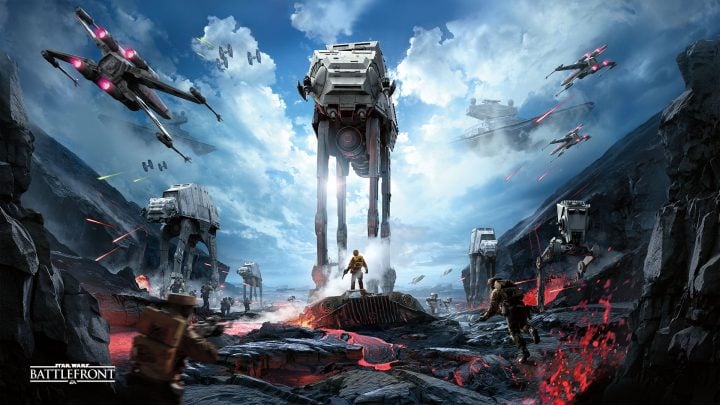 On Sunday, December 6th the Uncharted: The Nathan Drake Collection PS4 bundle goes back to $299. That's great as the bundle serves as a nice ambassador for Uncharted 4: A Thief's End, a sequel that comes out early next year. Joining it is something no one was expecting, the Star Wars Battlefront Standard Edition PS4 bundle.
Read: Uncharted Nathan Drake Collection PS4 Bundle Release
"… I'm sure many of you are planning on finishing up your holiday shopping soon." The note from Sony's John Koller begins. "If PlayStation 4 is on your list, we've got some great news – the Star Wars Battlefront Standard Edition PS4 bundle and Uncharted: The Nathan Drake Collection PS4 bundle will each be available at $299 starting this Sunday, December 6th, through December 19th."
Every PS4 console bundle includes a rechargeable DualShock 4 Wireless Controller, a mono earbud for voice chatting and a trial subscription to PlayStation Plus, Sony's online video game service. The Uncharted Collection Bundle comes with digital copies of Uncharted: Drake's Fortune, Uncharted 2: Among Thieves and Uncharted 3: Drake's Deception. The Star Wars Battlefront PS4 Bundle includes all that plus a digital copy of Star Wars Battlefront and codes to unlock Super Star Wars, Star Wars: Racer Revenge, Star Wars: Jedi Starfighter and Star Wars Bounty Hunter. Those games are rereleases from the PS2. Each has 500 GB of storage space, the same as the PS4 launched within 2013. More expensive bundles offer 1TB of storage.
Microsoft and Sony are battling for control of the living room where large fan bases and ecosystems are key to a device's survival, sometimes with dueling Xbox One and PS4 price cuts. Sony has led the console sales race so far with appeals to gamers, smart promotions and talk that the Xbox One isn't as gamer-friendly as the PS4. Microsoft set out last year to remedy that problem. It's rolled out a more game focused experience and debuted bundle after bundle. The Xbox One shot to the top of the home console sales charges in October.
Read: Star Wars Battlefront Release Date: 11 Things Buyers Need to Know
Microsoft cut the price of the Xbox One to better compete with the PS4 back in 2014. Since then it's lowered its price steadily. It was only a matter of time before an all out pricing war between the two companies broke out. Sony permanently lowered the price of the PS4 to $349 in early fall. Microsoft announced that it was slashing the price of every Xbox One bundle by $50, bringing some consoles down to $299. Sony responded by cutting the price of the Uncharted: The Nathan Drake Collection PS4 bundle to $299. It's Microsoft's move now. The company could choose to keep its original deal going or let Xbox One prices go back to their normal $349 price with a free game.
This PS4 price cut could prove lethal. Star Wars Battlefront was already one of the most exciting titles of the year. Sales of the console bundle are likely to take off when its tie-in content arrives along with Star Wars: The Force Awakens, the upcoming movie, arrives in theaters.

This article may contain affiliate links. Click here for more details.