Hugo Ortega Reviews The Panasonic ToughBook Tablet PC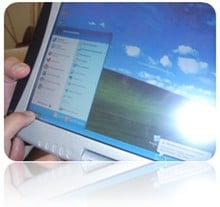 Down Under Tableteer, Hugo Ortega, has gotten his hands on a Panasonic ToughBook Tablet PC and given it an almost thorough review. The only thing missing is testing out the ruggedized features. I have to admit I wanted to see Hugo drop it, freeze it, heat it up, throw some dust on it, you know really give it a once over. So, Hugo, if you haven't sent it back yet, let's see how it stacks up in those tests. Check it out here.

As an Amazon Associate I earn from qualifying purchases.