Hulu Plus for Android Update Brings Support for Nine More Devices
Slowly but surely, Hulu is rolling out its Android application to more devices and this time around, it's nine devices, some of them pretty well known, that have been added to the support list. Hulu Plus version v1.0.139 also brings improved playback performance along with it which means those of you who currently have access to the application should be delighted as well.
There are eight smartphones on the list now but there is also one tablet amongst the crowd with the HTC Flyer, an Android Honeycomb tablet, now able to take advantage of the fun.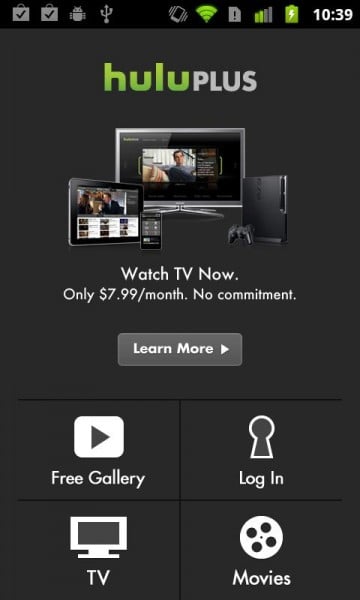 The other devices include:
HTC Incredible 2
HTC EVO 3D
HTC Sensation
Motorola Droid 3
Motorola Bionic
Motorola X2
LG Revolution
LG G2x
HTC Flyer
So yes, the Droid Bionic is now on the list which means you can use that newly purchased 4G LTE smartphone to stream a whole bunch of television. Honestly, that's pretty exciting. There aren't many apps out there that truly take advantage of 4G LTE. Hulu Plus and Netflix are the two biggest ones in my mind.
If you own one of these phones, you can find the app right here on the Android Market.