Hyper MacBook Dock Expands USB-C Capabilities
While Satechi announced a solution of its own this week during CES 2016, Hyper is also getting in on the fun by announcing a 12-inch MacBook USB-C dock that expands the single port into multiple ports.
The dock is nearly identical to Satechi's solution, coming with a microSD card slot, SD card slot, and two USB 3.0 ports, finished off by a passthrough USB-C port that allows you to charge your MacBook while the dock is plugged in.
Plus, the dock is specifically designed for the 12-inch MacBook, which nearly sits flush with the body and comes in the different MacBook colors, which include silver, space gray, and gold. However, it will work with other USB-C devices, like the new Chromebook Pixel from Google.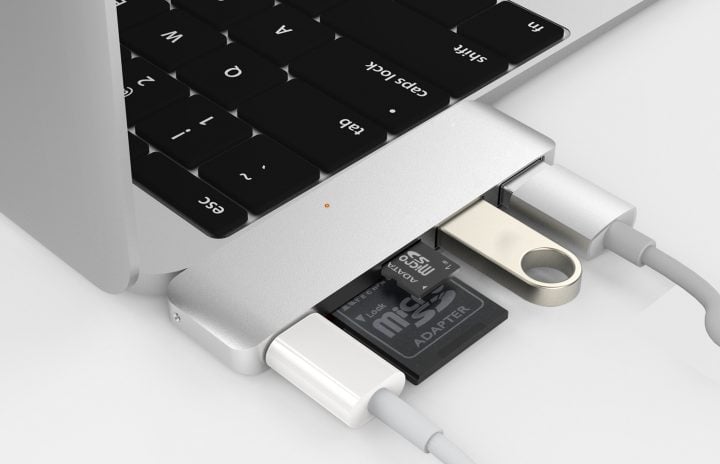 The Hyper dock is currently priced at $49, which is discounted from the regular $69 price tag, but that's still not as cheap as Satechi's own MacBook dock, which is regularly priced at just $40.
Hyper also announced an elegant Apple Watch portable charging case, which is essentially a portable charger that's built into an aluminum carrying case, so you can throw it in your while it's charging without worrying about damaging it. The case also has a USB port for charging your iPhone while on the go as well.

As an Amazon Associate I earn from qualifying purchases.