Hyperion Samsung Galaxy SIII 4200mAh Extended Battery Review
When I bought my new Samsung Galaxy S III I loved it except for one thing. I couldn't get through the day with a single charge of the battery despite tweaking that delivered some improvements.
That's why I ordered the Hyperion Samsung Galaxy SIII 4200mAh Extended Battery. Now I can go more than a full day on a single charge even with heavy usage.
The Hyperion Samsung Galaxy SIII 4200mAh Extended Battery fits my AT&T version of the phone perfectly. I read some reviews on Amazon that said user had to force the battery cover in place, but I didn't experience that. The battery fit perfectly and the back case snapped on without a hitch.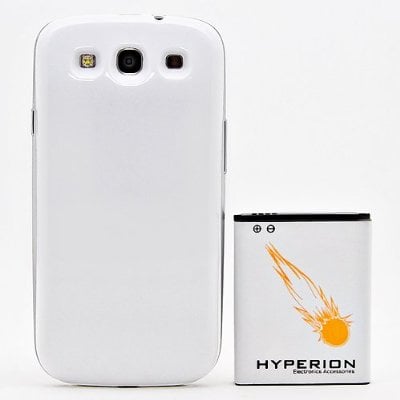 With the battery installed the Galaxy S III doubles in thickness and weighs the user down a little more than the stock battery. Fortunately, the S III weighs very little for such a large phone and it's not very thick at all. Adding a few millimeters to get more than a day out of the battery is a worthwhile trade-off.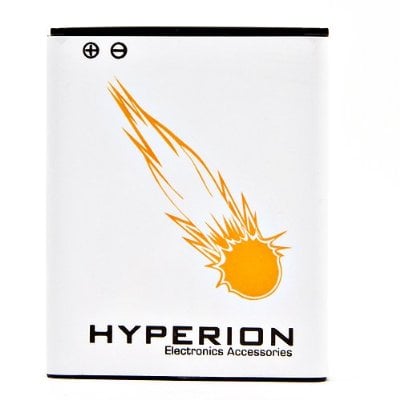 The battery comes with a custom plastic back that covers the phone with the larger battery installed. It feels smooth to the touch and fits perfectly. Unfortunately, mine cracked just above the charger connection. I didn't drop the phone or push on it with any force. I can barely see it and wouldn't have noticed except that I examined the case for this review. I contacted Hyperion through Amazon and they promised to send a replacement backing.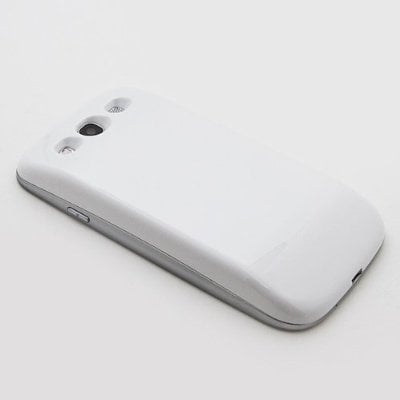 I bought my battery from Amazon for just $19.95. It should work with every version of the phone from the various carriers. I'm concerned about the back cover's quality, but if Hyperion makes good and replaces any broken covers, that shouldn't cause a problem. At this point, early in the life of the battery, I'd call this a good buy for anyone wanting longer battery life for their Samsung Galaxy S III.
If you choose to take a chance on the battery, be sure to follow the instructions which say to charge the battery to 100 percent the first time. I'd wait and install it at night before going to bed. Then use it till the phone shuts down. This should get the user through one full day and most of the next day. Mine lasted from about 8 AM till nearly 6 PM the next day. I then plugged in the stock battery to get me through the rest of the day. I charged at night and now I get most of two days. Hyperion says not following the directions will keep the battery from lasting as long.