I don't use my iPad. Am I alone?
I am was sitting there last night a little upset and I looked over at the iPad on the keyboard dock collecting dust and it made me happy that I made a choice not to buy the MacBook Air 11 today. I almost bought one on an impulse just before I left work. I thought about it on the way home and realized that I don't "need" it. Well, I didn't "need" the iPad either.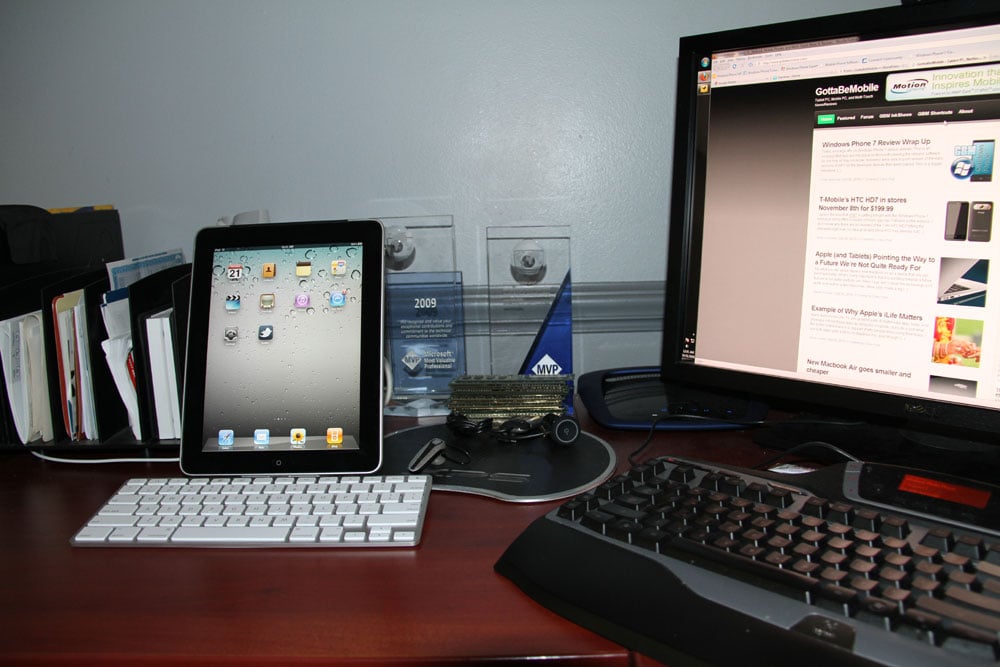 So, why did I buy an iPad? Well, I resisted the urge to buy one because it was the new thing to buy when they were first launched. I ordered, then canceled. I got the iPad for a couple of reasons. Every time I go to Best Buy, my son (8) and daughter(17) both head straight to the iPad display instead of the game system section. They are game system spoiled already since we have a Wii, Xbox 360, and PS3. I am trying to spend more time in the living room and less time in my office. A couple months ago, I figured as much as my son uses my wife's iPhone, along with the fact that he loves playing with the ones at Best Buy, I might as well get it to share with the family. I could read RSS feeds, check email, and do Twitter while watching TV and they could play those stupid Zynga games. Things went well for a couple of weeks. I rarely used it and my son wore it out. He got bored though. He has 2 different Nintendo DS systems and he loves playing those more than the iPad. He picks the iPad up 1-2 times a week. My wife and daughter never use it. It sits on my desk collecting dust now.
I just can't find a compelling reason to use it. Even with it sitting next to me on the couch, I pull my phone out to tap out a quick email reply and to check Twitter. Am I doing it wrong? I don't need to carry it around since I carry a real nice Sony Vaio everywhere already. I can't see the iPad replacing my laptop ever. I think I might be alone in this. I attribute this problem to the fact that I have so many toys to choose from already.
Help me!
Tell me what I should be using this damn thing for. What software are you guys using on your iPad to make it fun or productive to use? The only apps I use with any regularity of than base apps like email and the browser is Flipboard and Twitter.
Does anyone else have this problem or are you all using your iPads?

This article may contain affiliate links. Click here for more details.