I Want Pics of Sumocat Wearing The As Seen on TV Hat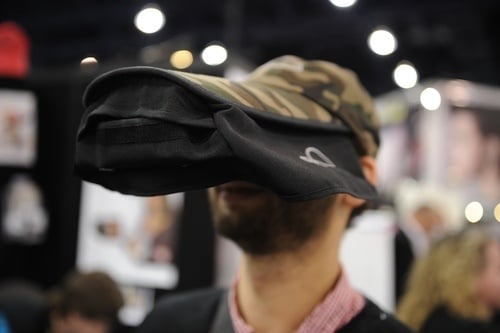 OK, GBM guys in Vegas. Let's get out of bed and get to the CES floor. I want pictures of Sumocat wearing the As Seen on TV Hat. Supposedly you put your iPhone or other video device in this and can watch video, I guess while you're stumbling around trying not to bump into folks. And yes, it's called the As Seen on TV Hat.
It's not that I want one of these things. According to the Gizmodo review, the sleeve for the video device doesn't even fit the iPhone or the Droid, so I'm thinking someone spent way too much time with their head in dark places when designing this thing.
And remember, I want pictures!